Brazilian Jiu-Jitsu NYC
Brazilian Jiu-Jitsu is alive and well on the East Coast and this is especially true for New York City. Some of the best grapplers in the world come to NYC to learn from some of the top professors in Jiu-Jitsu as well as coming to train with some of the best practitioners in the world. NYC is a hub for BJJ and will probably stay that way for a long time with the kind of talent moving to NYC as well as the high level of instruction.
If you are new to BJJ or are an experienced grappler looking for a school to train at while you are visiting or moving, the choices aren't that easy. There are so many high level academies in the area that visiting all of them to see which one you would like is going to take a while. However, you may have to do this so you can get a vibe of the schools and see what fits you best.
What we want to do here is give you a synopsis of some of the best BJJ schools in the area so you can get some sort of foundation for your BJJ search. Below we talk about some of the highest rated BJJ schools in the NYC area with some of the best coaches in the world. Check them out and if you are interested, follow the links to get more information at their website.
---
Vitor Shaolin's Brazilian Jiu Jitsu NYC
7000, 780 8th Ave
New York, NY 10036
(212) 957-4045
bjjnewyorkcity.com
At Vitor Shaolin Brazilian Jiu-Jitsu, they are committed to helping students evolve in life and self-improvement as well as learning to be a better BJJ practitioner. Vitor Shaolin and his team of excellent instructors will be there with you every step of the way on your journey towards whatever goals you are aiming for. This school is for anyone that is looking to get in better shape, compete or just learn some self-defense.
If you are in NYC, the location of this place can't be beat. It's located right in the hear of Times Square and is one of the premier BJJ academies in NYC. You can reach it from almost every subway line so it there are not excuses on why you aren't coming in and giving it a shot!
Vitor "Shaolin" Ribeiro is well versed in MMA and is a BJJ specialist. In MMA, Vitor holds a record of 20 – 2 all time. This means at Vitor Shaolin Brazilian Jiu-Jitsu, you can also learn to fight MMA if you are ready to move on from just grappling. Vitor is well-known in the Jiu-Jitsu community and regarded as one of the top grappling coaches in the nation. He is a product of Nova Uniao and while he was a teenager, he earned his black belt in BJJ and went on to win the Brazilian Jiu-Jitsu Word Championships (CBJJ Mundials) four times.
With Shoalin leading the way, you can be sure that you are going to get one of the best BJJ experiences you could ever ask for in an environment that will make you a better person.
---
Clockwork Jiu Jitsu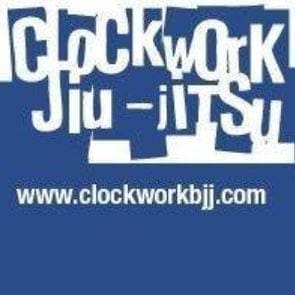 650 Broadway 2nd floor
New York, NY 10012
(212) 675-0300
clockworkbjj.com
If you are looking for an ego-free training facility where all levels of students are welcome in the downtown area of NYC, Clockwork BJJ is a great choice. This location brings in people that are looking for more than just learning to submit people and learn self-defense. It is also a place that will allow you to be part of something bigger than yourself in a supportive and friendly community and you will have lots of fun while you're at it. You are bound to get in better shape and become a better version of yourself if you train BJJ at a school but a school that offers as much as Clockwork BJJ is hard to find.
This school is led by 2nd degree black belt Josh Griffiths. Josh began training in the art of BJJ while he was in the midst of going to school for an engineering degree at Stevens Institute located in Hoboken, New Jersey. Jiu-Jitsu soon became an obsession for Josh as he started training more regularly.
His skill set took off from there as he became an avid competitor and ended up winning some of the most prestigious tournaments in the nation including the Pan American Championship, multiple Copa Atlantica and Grappler's Quest championships and the North American Abu Dhabi Pro Trials.
Josh then received his black belt from UFC veteran Kenny Florian in 2007 and now is only focusing on teaching and making his students better people as well as better Jiu-Jitsu martial artists. He has the help of instructors Kyle Jackson and Sebastian Guerriero as well.
---
Renzo Gracie Academy
224 W 30th St
New York, NY 10001
(212) 279-6724
renzogracie.com
Renzo Gracie a 6th degree black belt and is a legend in the sport of Brazilian Jiu-Jitsu. He is the founder of the Renzo Gracie Academy and when you talk about the Gracie family, Renzo is right up there at the top of that list. He is the son of 9th degree black belt Robson Gracie and the grandson of the founder of Brazilian Jiu Jitsu, Carlos Gracie. His brothers Ralph and Ryan are also well-known in the BJJ community.
When Renzo was 25 years old, he competed in his first MMA fight by doing the Gracie Vale Tudo Challenge. He submitted his opponent that day and didn't turn back as he continued to have success in the cage for years and even fought in the UFC and Pride FC during his best years.
In terms of Jiu Jitsu in the United States, Master Renzo is one of the pioneers. He founded his school in the early 90's and was soon after known as one of the best coaches and mentors in all of Brazilian Jiu-Jitsu. He has coached some of the biggest names in BJJ including the former UFC Champion Matt Serra and Roger Gracie, who is a 10 time Jiu-Jitsu world champion.
Not only is Renzo a great coach, he surrounds himself with some of the best in the business led by John Danaher, who heads a sub group called the "Danaher Death Squad". Members of this group are known as being dangerous leg lockers. There are also many other top level instructors at the Renzo Gracie academy including Gregor Gracie, Rolles Gracie, Neiman Gracie, Igor Gracie, Rafael Costa, Harley Flanagan and Jose "Zed" Chierighini.
All this being said, this academy offers a friendly disposition where you are going to build lifelong friends and truly learn a great deal about yourself.
---
Unity Jiu Jitsu School
13 E 37th St, 2nd FL
New York, NY 10016
(212) 213-1613
unityjiujitsu.com
Unity Jiu-Jitsu is one of the top BJJ academies in New York City and all of the instructors here are successful BJJ practitioners with many world titles under their belts
The goal of the team at Unity is to be a school where everyone comes together in a family like atmosphere where the goal is to mutually get better and Jiu-Jitsu and to become better people. This goes for the hobbyist looking to learn self-defense and get in shape; kids and teens looking to improve and gain self-confidence; or men and women looking to seriously become a world champion. Unity Jiu-Jitsu is a place where all of this is possible under one roof.
Classes offered here are taught by some of the best and the techniques that are taught are known to work in combat situations. The team at Unity is also going to show you techniques that they have developed over the years by way of many matches and tournaments.
If you want to give it a try, there is a free class that is offered to get beginners to a point where they can comfortably join a regular class and have a basic understanding of the terminology and techniques. This will be one 45 min class for anyone that is new.
There is also a women's program to make sure that any woman that wants to come train is able to train in the normal classes and have options to train with other women as well. The goal is for everyone to feel comfortable when they train at Unity.
---
Modern Martial Arts NYC Upper West Side
103 W 73rd St
New York, NY 10023
(212) 721-2240
bjjmanhattan.com
The Jiu-Jitsu program at Modern Martial Arts is second to none in this hotbed city of Jiu-Jitsu. The classes are taught by some great Jiu-Jitsu practitioners. These coaches will push to the places you didn't know you can go all while giving you a place where you will feel comfortable and respected. The goal here is to create better people and not just better BJJ students. This will come by way of hard work and dedication and in the meantime, you will get better at Jiu-Jitsu and get in better shape.
The head coach of the Jiu-Jitsu program is Professor Vagner Santana. He was introduced to BJJ in 1996 when his friend brought him to a class and he fell in love right away. He started training in Sao Paolo, Brazil under the tutelage of 7th degree black belt Roberto Lage. He later earned his black belt in 2011 under Professor Jucão.
Santana has many title under his belt including Pan Am No Gi Champion, NY pro Champion, American nationals 2nd place in no gi and 3rd place in gi, NY International Open Champion, Boston International Open Champion and the Copa Bandeirantes Champion to name a few.
He is joined by Professor Bibiana Dios Tan. Bibiana is a three time IBJJF World Champion and a four time ADCC Superfight Champion with over 16 years of experience in BJJ. She earned her black belt from legendary Mario Sperry and has certifications with Federated FGJJ, Confederate CBJJ, NABJJF, USBJJF and IBJJF.
You will also learn under Professor Lucas Pimenta who is a Marcio Bittencourt BJJ black belt. He also has multiple titles and is a great ambassador of Jiu-Jitsu by being known as one of the best referees on the East Coast.
---
Marcelo Garcia Jiu-Jitsu Academy
250 W 26th St
New York, NY 10001
(212) 414-0044
marcelogarciajj.com
Where do we start with the list of accomplishments had by the founder of the Marcelo Garcia Jiu-Jitsu Academy, Marcel Garcia. To start, Garcia is a 5 time World Champion and a 4 time ADCC Champion. In the early 2000's, Marcelo was steam rolling everyone in Jiu-Jitsu and has created a school where his students are doing the same thing. That being said, students of all skill levels are welcomed into the Marcelo Garcia Jiu-Jitsu academy.
Marcelo is at the forefront in terms of teaching BJJ. With is battle tested and innovative repertoire of techniques, love for Jiu-Jitsu, attention to detail, friendly personality and sense of humor, he is one of the most sought after and popular Jiu-Jitsu instructors in the world. He is a teacher and an author and has released numerous books and videos on the gentle art of Jiu-Jitsu. He also launched the MGinaction.com website which allows people that can't come to NYC, to learn from the best. Students of the academy are allowed free access to MGinaction.com as well.
Marcelo currently has 35 black belts under his name and many of them still train at the academy so if you decide to go to the Marcelo Garcia Jiu-Jitsu Academy, you are going go have the opportunity to train with some of the best in the world in an atmosphere that is friendly and fun. You are going to build life long friends when you train BJJ and the men and women at Marcelo's academy are some of the best people in the sport.
Training with such high level practitioners might be intimidating to some but there is a beginner program that is offered that will help you to build a solid foundation in Jiu-Jitsu. This will help you to start to feel comfortable enough to move up to the advanced classes where you will learn from the man himself and other high ranking BJJ practitioners.
---
Fabio Clemente Jiu Jitsu
123 E 12th St
New York, NY 10003
(212) 529-7675
fabioclemente.com
Team Fabio Clemente is one of the most storied and oldest BJJ academies on the East Coast and NYC in particular. It was founded in 1995 under Professor Fabio Clemente. Since then, this academy has been fostering a wonderful community and churning out world champion competitors. This dojo offers world class instruction as well as an environment that is welcoming and friendly. There is no need to feel intimidated when you walk into this school because the folks here will welcome you with open arms. They are also a hot bed for some of the best seminars in the world with many top level Jiu-Jitsu practitioners coming through all the time.
There are multiple programs that will be perfect for any skill level. First, they have a kids' program that is wonderful. It is a great way for your child to learn self-defense and at the same time, be guided into adulthood learning respect and honor along the way. The best part about the kids' program is that they will learn how to persevere through hard world which will translate into persevering through life. This program stays away from the win/loss style of teaching and focuses the energy on instilling a positive attitude, a love for Jiu-Jitsu and a great work ethic.
They also offer a beginner program that will help build a strong Jiu-Jitsu foundation. This is first program that a new student will take on their journey to earning a black belt and your instructor will teach out about the benefits of BJJ as well. Once you complete the beginner curriculum, you will be able to move on to the intermediate program. This program focuses on the core techniques you should know in Jiu-Jitsu. The goal of the intermediate course is to earn your blue belt and they you move on to the advanced class where you will be training with other high level BJJ players.
It is a fun and exciting journey so enjoy the process!
---
Essential Jiu Jitsu
218 E Hartsdale Ave
Hartsdale, NY 10530
(914) 713-3909
essentialbjj.com
Essential Jiu-Jitsu is one of the newer schools in the NYC area and led by André Galvão black belt, JT Torres. Torres is a 2nd degree black and is one of the best American born Jiu-Jitsu competitors out there right now. He has competed on the biggest stages and brought home an array of medals. Some of his accomplishments include being an ADCC World Champ, World's Silver Medalist in the Gi, World No Gi Champion, Pan American No Gi & Gi Champion, Brazilian National Runner Up, European Champion, Asian Open Champion and the New York Open Champion to name a few.
After training for years in San Diego at the Atos headquarters under Professor André Galvão, Torres packed up his stuff to move back to his home in New York to start his own legacy. He's got a fantastic group of instructors around him including Coach Felipe Rocha, Coach Nick Domgjoni and Coach John Marsh. That being said, this school is already becoming a force to be reckoned with and many high level BJJ athletes are heading to Essential to learn from one of the best in Jiu-Jitsu right now.
At Essential Jiu-Jitsu and Fitness, you are going to learning from a committed group of coaches that will offer innovative programs in BJJ that are tailored to the experience levels, goals and needs of each person that steps foot on the mats. With classes for both adults and kids, seasoned competitors and beginners, Essential has something to offer everyone.
---
Gotham Jiu Jitsu
1 W 22nd St
New York, NY 10010
(646) 284-1461
gothamjiujitsu.com
Gotham Jiu-Jitsu is a private training center that focuses on the art of Jiu-Jitsu for self-defense. They are based out of New York City and have programs that are tailored to each client's goals and objectives. This is what makes Gotham Jiu-Jitsu unique to other schools in the area. These are private lessons that can be done on your schedule in your home or one of the many locations around NYC.
Gotham Jiu-Jitsu guarantees a friendly and safe environment to train in and learn the are of Jiu-Jitsu. As you progress and get better in your training, you will start to understand how martial arts can impact your life for the better. In addition, your fitness levels will increase and you will feel better about yourself. With greater self-awareness, confidence and strength, your training with Gotham Jiu-Jitsu will be a fantastic journey that you will want to appreciate for the rest of your life.
These programs are pay as you go so you don't have to worry about fees, contracts or any hassle.
These sessions are taught by Renzo Gracie black belt, Peter Tay. Tay is a medalist in the 2010 Pan American No Gi Championships and is a lifelong martial artist.
---
Brooklyn Brazilian Jiu-Jitsu
7603 13th Ave
Brooklyn, NY 11228
(718) 331-5487
brooklynbjj.com
At Brooklyn Brazilian Jiu-Jitsu, children, men and women will learn how to use Jiu-Jitsu to feel more confident, healthier and stronger while experiencing this inside an environment that fosters creativity, cooperative learning and friendship. The traditional self-defense basis of martial arts is preserved at Brooklyn Brazilian Jiu-jitsu all while offering the modern innovations in leadership, instruction and practice. What this means is that every student will get to learn martial arts in a safe classroom with a professional level of attention that will help them to reach all their self-defense and fitness goals.
Brian Glick and Gene Dunn are the instructors here and are lifelong martial artists. They have dedicated their time to offering programs that are non-competitive, effective and safe so that everyone that comes in will feel comfortable. However, they will also be teaching you some of the best techniques out there because they make sure to stay current with the new concepts and strategies. If you are new to BJJ, we suggest giving these guys a shot because they will make sure you become a better version of yourself while also making you a legit BJJ practitioner.