Last Updated on December 14, 2022
Featured Colorado Golf Courses
Click Here for today's Amazon deals on golf accessories
---
If you've ever been to Colorado, you'll understand why so many people are relocating and visiting this wonderful state. All of the natural beauty is hard to resist and you can probably guess that with all that scenery there would be some really great golf courses spread throughout the states. There is nothing quite like playing a round of golf in Colorado to make you feel a little better about your game. The elevation helps the ball to fly and so will your confidence.
Throughout the state of Colorado, you will find award winning courses that are great for any golfer of any handicap. These courses are carved right out of the beautiful landscapes of Colorado and are designed by some of the biggest names in the golf world. From links courses to magnificent mountain views, Colorado's elevation and terrain make for many wonderful golfing experiences. If you are looking for an amazing golf vacation or you are just looking to get out there on the course, there are many to choose from in Colorado.
Because there are so many courses, it might be difficult to choose your landing spot for your next golf getaway. This is why we've created a list of some of our favorite golf courses and resorts in the state. From mountain courses to links style, Colorado has it all and we want to help make your search for a destination a little easier.
Below you will find our list of the best Colorado golf courses. In our list you will find descriptions and facts about these courses. Please enjoy this list and if you have any questions, reach out.
---
EagleVail Golf Club
459 Eagle Dr
Avon, CO 81620
(970) 790-1200
eaglevailgolfclub.com
Eaglevail Golf Club can be found in Avon, Colorado just five minutes from the world renowned Beaver Creek and Vail resorts. This is one of Vail Valley's best courses no matter if it's private or public. EagleVail is an 18 hole golf course filled with pristine challenges for golfers of any level. EagleVail was nationally recognized as a Certified Audubon Cooperative Sanctuary from Audubon International in early 2015. This is an award that is given to a business that involves a two year intensive process of demonstrating a high degree of environmental care in seven different areas.
EagleVail was designed by the Devlin/Von Hagge design team in the 1970's and their goal was to provide golfers with a true mountain experience when on the course. Both the Par 3 and 18 hole courses are filled with gardens, wetlands, forests, streams, ponds and rivers for a truly scenic experience.
From the tees furthest back, this course is 6,538 total yards with a slope of 133 and a rating of 70.7. So, come experience EagleVail for yourself and see what all the talk is about.
---
Heritage Eagle Bend Golf Club
23155 E Heritage Pkwy
Aurora, CO 80016
(303) 693-7788
heritageeaglebend.com
Heritage Eagle Bend Golf Club sits comfortably in a serene residential community, but this course is open for all to play. You can find Heritage Eagle Bend Golf Club on the border of Douglas and Arapahoe Counties, just southeast of Denver. This course gives the golfer magnificent vies of the Rocky Mountains at almost every hole.
The architect of this course is Arthur Hills and he created a links style course that has appeal for the novice golfer, as well as the scratch golfer. With several lakes and over 60 strategically placed bunkers, Heritage Eagle Bend Golf Club offers challenges for anyone that steps foot on the course. This terrain is of the rolling variety which creates elevation changes as well as plenty of scenic views of the nearby mountains. With all the hazards that come into play, the accommodating, wide fairways balance out the challenges that Heritage Eagle Bend Golf Club offer. The interesting layout and dramatic setting mix to give Heritage Eagle Bend Golf Club one of the best reputations in all of Colorado.
---
Grand Elk Golf Club
1300 10 Mile Dr
Granby, CO 80446
(970) 887-9122
grandelk.com
Grand Elk Golf Club was got its inspiration from the British Isles' inland courses with its rolling terrain and low lying vegetation. This is Grand County's only golf course in the "Heathland" style and it incorporates the natural beauty of the surrounding areas into its layout. The design is meant to challenge the creativity and imagination of the best golfers by using the natural contours and rolling terrain to make you think about the shot you are going to take. However, forced carries and distance aren't mandatory which makes this course perfect for the novice golfer as well.
This course was designed by Tripp Davis in 2002. With fairways of Rye Grass and the greens of Bent Grass, Grand Elk Golf Club is a real treat to visit. This course has received accolades from the both Golf Digest and Colorado Golf publications. Grand Elk was in Golfweek Magazine as the 24th ranked course in the "America's Best New Courses in 2005" category.
This course was originally opened as a private club for all four seasons, but now offers golf memberships seasonally and it is open to the public ever day of the week.
---
Tiara Rado Golf Course
2057 S Broadway
Grand Junction, CO 81507
(970) 254-3830
golfgrandjunction.net/tiara-rado
Tiara Rado Golf Course sits just east of the Colorado National Monument and offers spectacular views of the ever changing Bookcliffs and the Grand Mesa. Tiara Rado Golf Course was recently renovated and is a perfect example of how to blend nature and golf for a wonderful experience. In addition to the beautiful and scenic views, Tiara Rado Golf Course is also a member of the Audubon Cooperative Sanctuary program.
Tiara Rado Golf Course is not an easy course but it is still perfect for the golfer that only get to get out on the course a few times and it is also great for the low handicapper as well. There are four tee areas to choose from and many water hazards to try to navigate as you golf. This also includes moat hole that is a challenge but short.
Tiara Rado Golf Course has an 18 acre practice area, rental clubs, full service pro shop, golf lessons, pull cards and golf cars for your convenience. If you are thinking about giving this course a chance, you can set tee times seven days ahead of time so stop waiting and give them a call.
---
Green Valley Ranch Golf Club
4900 Himalaya Rd
Denver, CO 80249
(303) 371-3131
gvrgolf.com
Green Valley Ranch Golf Club is a premiere golf facility in the beautiful city of Denver, Colorado. You can find this course between Denver International Airport and Downtown which makes it an easy trip from DIA.
Green Valley Ranch Golf Club is the home to a full practice facility, a popular nine hole par 3 course and their award winning 18 hole championship golf course. They host the First Tee of Green Valley Ranch and the home of the Colorado Opens. They also have a great spot for food in the Green Valley Ranch Bar and Grill, which has been named one of the best 19th holes in all of Colorado.
The professional and friendly staff make every person that visits feel like they are a member. The views of the Rockies front range are second to none. Green Valley Ranch Golf Club is a great course that has many challenges for those with low handicaps while being forgiving enough for those with less experience. Come see why many Denver golfers say Green Valley Ranch Golf Club is one of their favorite courses to play in the greater Denver area.
---
Breckenridge Golf Club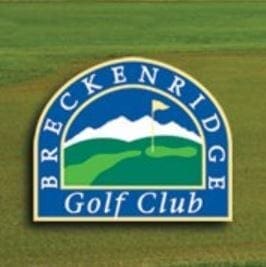 200 Clubhouse Dr
Breckenridge, CO 80424
(970) 453-9104
breckenridgegolfclub.com
Breckenridge Golf Club opened the Bear nine hole course in 1985. This was one of the first nine hole courses to grace the Brackenridge terrain. Back then, it was known as Buffalo Flats to the early miners and they most definitely didn't imagine this area to be such a great location for a golf course, but Breckenridge Golf Club surprised everyone. What was once a place where miners placed tents and worked is now one of the nicest golf courses in Colorado.
In 1987, Breckenridge Golf Club opened the second nine hole course and named it the Beaver. You will even see large rock piles to the left of holes 6,7 and 8 which were left over from the minders. This Jack Nicklaus nine hole course got its name from all of the beaver ponds spread out amongst the 6th, 7th and 9th holes.
Because of how successful the Bear and Beaver courses were, town officials decided to expand and in 2001, the Elk nine was opened to the public. This made for 27 unique holes for you and your family to experience.
---
Keystone Golf Course
239 Keystone Ranch Rd
Keystone, CO 80435
(970) 496-4250
keystoneresort.com
Keystone Golf Course is home to two wonderful 18 hole golf courses. The first is The River Course at Keystone and the other is Keystone Ranch Golf Course.
The River Course at keystone measures up to 6,886 from the back tees and was designed by Dr. Michael Hurdzan and Dana Fry. This par 71 course brings a bit of drama to your golf game with a par 35 front nine that runs along the Snake river and the back nine, par 36 meanders through a pine forest. The water hazards, variable bunkers, impressive elevation changes and the five placements of tees make a golfer channel all their abilities to get through it unscathed. Add the scenic views to this course and you have got yourself a fantastic golf experience.
Not to be outdone, Keystone Ranch Golf Course takes a back seat to no one. The par 72, 7,090 yard course from the back tees is a Robert Trent Jones, Jr. design. This classic mountain course works its way around sage meadows, through the lodgepole pines and across a lake that measures nine acres. This links style course has a Scottish links feel on the front nine while offering a mountain valley layout on the back nine.
Come check out one or both of these courses and see why they are an award winning course.
---
Pole Creek Golf Club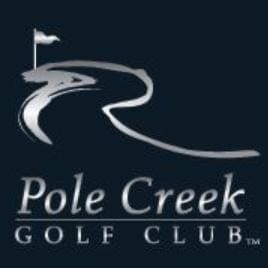 6827 Co Rd 51
Tabernash, CO 80478
(970) 887-9195
polecreekgolf.com
Pole Creek Golf Club in one of Colorado's few 27 hole courses that is open to the public and it is the only one you will find in Grand County. The three 9 hole courses offer something for everyone.
First comes The Ridge 9 which challenges the low handicap golfers to a golf game where they'll have to be prepared. This 3,603 yard course is lined with trees all the way through. On the other hand, the other two courses, Meadow 9 and Ranch 9 are great for players of all levels.
Of the three, the Ranch 9 is our favorite. This course was opened in 1982 and was designed by Kirby/Player Denis Griffiths. The Ranch 9 makes it a bit easier for the weekend warrior to enjoy themselves on the golf course with its gentle rolling meadows, which is the opposite of the dramatic hills the Ridge offers. However, don't think that this is an easy course. The Ranch 9 is known for many tough hazards that include strategically placed bunkers, ponds and lakes that you will have to carry over.
---
Broadmoor Golf Club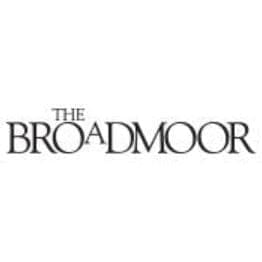 1 Lake Ave
Colorado Springs, CO 80906
(719) 577-5790
broadmoor.com
Broadmoor Golf Club sits in Colorado Springs' Cheyenne Mountain foothills. The Broadmoor Golf Club is ranked among one of the best in the world on a consistent basis. There are two wonderful courses that were designed by some of the best minds of golf, and they have hosted many national tournaments. This includes PGA Cup Matches and the U.S. Women's Open. Between celebrities, politicians, presidents and multitudes of well-known athletes, The Broadmoor Golf Club offers a challenge for everyone.
Of two courses, the East Course is our favorites and seems to be the of the favorite public courses in the whole county. There aren't a lot of resorts who have a golf course that have hosted as many USGA championships as Broadmoor Golf Club. The most recent one was the U.S. Women's Open 2011. This is one of the main experiences you get when golfing the East Course. The East Course has nine holes that were designed by Donald Ross nine holes designed by Robert Trent Jones. The undulated greens always putt true and fast.
Come see what all the talk is about a book your next round at Broadmoor Golf Club.
---
Omni Interlocken Golf Club
800 Eldorado Blvd
Broomfield, CO 80021
(303) 464-9000
omnihotels.com/golf
Omni Interlocken Golf Club takes Denver golf to another level. When you go to Omni Interlocken Golf Club, be ready stunning golf in a setting that will take your breath away. This is a 27 hole championship course with scenic views and elevation changes that reach over 400 feet. There are three individual nine hole courses and these are Vista, Sunshine and Eldorado.
The Vista course is 9 holes that stretches 3,521 yards from the back tees and is a par 36. This course was opened in 1999. The Eldorado is 3,436 yards long from the back tees and is also a par 36. This course was opened in 1999. Finally, the Sunshine course was opened in the year 2000 and is 3,519 of beautiful views and challenging holes.
Graham & Panks International were the architects of this course. Omni Interlocken Golf Club was named the 3rd in the "Best Resort Courses of Colorado" survey. If you are looking for world class golf in a setting that will make your jaw drop from the views, go check out Omni Interlocken Golf Club.
---
Rifle Creek Golf Course
3004 CO-325
Rifle, CO 81650
(970) 625-1093
riflecreekgc.com
Rifle Creek Golf Course was designed by Dick Phelps in 1960. This is a semi-private course that was named the 8th best golf course in Colorado by Golf Advisor. Rifle Creek Golf Course offers some of the most beautiful views in Colorado while offering two completely different experiences on the same golf course. The front nine of Rifle Creek Golf Course are easy to walk for all abilities and ages and the course is pretty open, which gives is a more forgiving feel. The back nine is a bit more challenging and offers its own unique experience as it meanders through the hills.
When you aren't golfing, you can visit the Rifle Creek Clubhouse. Inside you will find a fully stocked Pro Shop that will have everything you need for your golf game. The experienced staff will make sure you have everything you need to golf. This is also a great place for hosting weddings, reunions or meetings.
Rifle Creek Golf Course has everything you need including junior instruction, club fitting and private golf lessons. We recommend going to see for yourself though.
---
Granby Ranch Golf Club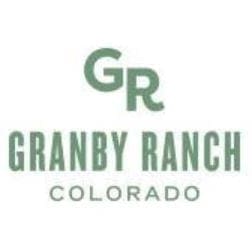 2579 Co Hwy 894
Granby, CO 80446
(970) 887-2709
granbyranch.com
You can find Granby Ranch Golf Club wedged near the heart of the Rocky Mountains. This course boasts some stunning views of the mountain vistas and it constantly voted as one of Colorado's best public courses. Before it was known as Granby Ranch Golf Club, this course was known as Headwaters G.C. and it was originally opened in 2001 as a nine hole course and since then, Granby Ranch Golf Club has been expanded into an 18 hole course as it underwent a Jack Nicklaus design renovation.
The Granby Ranch Golf Club flows across a beautiful hills that offer a great view in addition to giving you a unique experience on every hole. In true Jack Nicklaus design fashion, you will find sand traps throughout the course and you will even spot some in the middle of the fairways on some holes. There are also natural ponds and lakes that come into play on more than one occasion.
Granby Ranch Golf Club can be a challenge for even some of the best golfers, but their six sets of tees make this course something that everyone can play.
---
Riverdale Golf Club
13300 Riverdale Rd
Brighton, CO 80602
(303) 659-4700
riverdalegolf.com
Riverdale Golf Club can be found in Brighton, Colorado and offers golfers two 18 hole golf courses that are open to the public. The first of the two we are going to talk about is the Dunes Course. This course is 7,030 yards long and is bigger than its sister course. This course opened to the public in 1985 and plays to its namesake via the undulating mounds that this course plays through. This is a Scottish links style course designed by Perry Dye and offers many challenging elements. These elements make this course a test for even the scratch golfer, but because of the multiple tee box options, the Dunes Course is something everyone can play.
The Knolls is the other 18 hole course and is in a traditional layout for your enjoyment. There are plenty of hazards to be had when golfing the Knolls including elevated greens, trees and some tight fairways.
---
Four Mile Ranch Golf Club
3501 Telegraph Trail
Cañon City, CO 81212
(719) 275-5400
fourmileranch.com
Four Mile Ranch Golf Club has some of the most unique greens in Colorado. This course also offers some of the most aesthetically pleasing views of the vistas at the Royal Gorge gateway as well as offering those that visit the experience of seeing the Arkansas River where white water rafting is truly popular. All this can be had this magnificent golf course.
This course can be frustrating at times, but overall it is a gentle giant that rewards those that don't have as much experience. Four Mile Ranch Golf Club has won many awards including Travel and Leisure's Top 10 Best New Courses of 2008, Golf Digest's #4 Best New Public Course in the United States in 2008 and a Top 10 New Courses You Can Play, by Golf.com.
However, all of this doesn't mean a thing if you don't see for yourself. So, don't waste any more time. Grab the family and friends and go visit Four Mile Ranch Golf Club.