Mixed Martial Arts (MMA) has a lot of steam behind it right now. The likes of Conor McGregor, Jon Jones and Daniel Cormier are just a few names that are, or have been, really popular. This has been part of the recent rise in popularity in MMA, but if you watched the first UFC back in November of 1993, then you may have picked up the itch a bit earlier. Anyway you look at it, the popularity of this sport has risen exponentially. The mix of striking and grappling seems to be the true test of a warrior these days. Before mixed martial arts started getting more popular, most people studied one specific form of martial arts. This might have been Muay Thai, Karate, Tae Kwon Do, Wrestling or Brazilian Jiu-Jitsu to name a few. Now, these MMA gyms are helping people put all these disciplines together to form one beautiful art.
On the other hand, people that train in MMA aren't always looking to fight in a cage. There are plenty of benefits to getting involved in MMA and the main one is to get in better shape and to have an outlet for the stress of the work day. These gyms that we will be talking about are great for all of the above reason. Now if you are looking to get involved, your search is probably going to start on the internet and you are going to see there are a lot of options out there. This is why we've compiled this list of fantastic MMA schools to check out
Our goal is to make your search less painful so you can determine for yourself what gym is best for you and your family. If you have any questions or want to have your business listed, please let us know.
---
K.O. Empire Fight Academy
2414 US Highway 80 E, Ste 202
Mesquite, Texas 75149
(469) 844-1563
K.O. Empire Facebook
If you are looking for a great place to start your MMA journey, look no further than K.O. Empire Fight Academy. The team at K.O. Empire is committed to giving you a family friendly, safe and fun atmosphere for their students to achieve their physical fitness and self-defense goals. If you are ready to commit to getting in better shape or training, K.O. Empire is the spot to be.
K.O. Empire is a lot more than just a place to develop skills in martial arts and achieving your physical fitness goals. You are more than just a member when you train at K.O. Empire, you are a part of a family. The people that train here embrace and motivate each other when they train together with a goal of achieving all of the goals they set out to achieve with the leadership of the world class staff.
Everyone is welcome to train at K.O. Empire. This goes for men, women and children. You will have the opportunity to train in multiple disciplines and then put them all together to form your own MMA style. You will never get bored when you train here because you will never run out of things to do. Stop by and check them out for a free two day pass.
---
Fighting 4 Fitness
2217 Ivan St
Dallas, TX 75201
(214) 303-1002
fighting4fitness.net
The question you will be asked at Fighting 4 Fitness is the reason you are fighting. We all have different reasons. Some people aspire to fight in a cage. Some people are looking for a stress reliever and some are looking to get in shape and live a healthy lifestyle.
No matter your motivation for thinking about training MMA, there is always one thing to remember. That is that living a healthy lifestyle and getting in shape is not an easy task these days. It is a struggle and a fight and its time you stepped up to the challenge.
Fighting 4 Fitness is committed to maintaining and improving health and physical fitness for people of all athletic skill levels and backgrounds in the greater Dallas area. If you are a seasoned athlete or work a 9 to 5, Fighting 4 Fitness has everything you need to meet all of your goals.
The team is led by Steve Hess who is a black belt in Brazilian Jiu-Jitsu and an experienced fitness professional. He has experience in MMA as well so if your goal is to fight or to get in shape, Steve and his team can craft a program that will work great for you. Call or visit them today!
---
Guy Mezger's Combat Sports Club
13344 Preston Rd
Dallas, TX 75240
(214) 954-0022
guymezger.com
Guy Mezger's Combat Sports Club is the premier school for martial arts in the greater Dallas area. You will gain knowledge and find a true martial arts experience in private lessons or training in the classes. This friendly and safe environment is led by Guy and he's been doing this for over 25 years so rest assured you are in good hands.
To understand the sort of quality training you will be getting at Guy Mezger's Combat Sports Club, you should know a little more about the man himself. Guy Mezger is the head coach and owner of Guy Mezger's Combat Sports Club and he's been involved in the martial arts, as well as physical performance, fitness and many levels of health, for over 25 years. He has worked with people of all backgrounds, ages and genders so nothing is surprise. Guy has trained 8 national, state and local champions as well as being the coach for 6 world champion athletes.
He also has a PhD in holistic health and is a certified Holistic Health Practitioner. He has numerous accolades that he's earned for being a coach and athlete and these things we speak about should give you a good indication of the kind of training you will receive when you train at Guy Mezger's Combat Sports Club.
---
Freddie Poole's Martial Arts
5757 W Lovers Ln #217
Dallas, TX 75209
(214) 352-5425
freddiepoole.com
At Freddie Poole's Martial Arts, you are going to experience a great atmosphere to train in with positivity and encouragement all around you. Now don't let that fool you; they train hard at FPMA. Since they opened in 2004, Freddie Poole's Martial Arts has impacted thousands of peoples' lives in the Dallas community. The friendly team at FPMA looks forward to helping their students each and every day.
Each student at Freddie Poole's Martial Arts is evaluated on their own skillset so that they can progress on their own timeline. However, the standards are set high here so you will be pushed. This style of coaching makes sure that students earn and achieve rank on their own merit. The team at FPMA encourages the members that train here to trust the process they are going through because if you do, you will meet the goals you set out for yourself. The dedicated group of coaches at Freddie Poole's Martial Arts have used their martial arts experience to create a training system for all ages that is well rounded and proven to work. This is one of the most balanced martial arts training program that you are going to come across but don't take our word for it, go check them out!
---
SFS MMA
1220 N Town E Blvd #230
Mesquite, TX 75150
(972) 288-2161
sfsmma.com
SFS MMA has opened their doors to the Dallas community to share their passion for mixed martial arts since 2008. Owner and head coach Anthony Salangsang had a mission to provide a fun and safe environment to explore the various martial arts. The team at SFS MMA has a great group of coaches with experience in numerous disciplines like Boxing, Muay Thai, Brazilian Jiu-Jitsu, Judo and of course, MMA. The goal here is to provide fantastic instruction and give the students one on one attention so they can learn and grow as fast as possible. At SFS MMA, students will experience a welcoming and safe atmosphere to train in for all people including men, women and children from the age of 4 years old and up. That being said, it doesn't matter if you are a beginner or an MMA fighter that is looking to step your training up to the next level, the team at SFS has something for you.
Enjoy the benefits of joining a martial arts program. These might include getting in better shape, gaining confidence in yourself and just feeling better overall. Once you realize the lengths that you can push yourself and accomplish things that you didn't think were possible, nobody will be able to stop you.
---
Mohler MMA
2909 Canton St b
Dallas, TX 75226
(214) 738-0640
mohlermma.com
Mohler MMA was opened in 1993 by Professor Allen Mohler with the hope of creating a school where students of all skill and fitness levels can train like a champion in a world class training facility. Professor Mohler has a real passion for teaching his students and he puts all he has into creating programs and helping the students that train with him. He loves to see his students meet their goals and it doesn't matter how much experience you have, there is a place for you at Mohler MMA.
At Mohler MMA, they offer many martial arts programs that work for people of all skill levels and ages. These programs include Wrestling, Muay Thai, Boxing, Brazilian Jiu-Jitsu and Mixed Martial Arts. The students that train at Mohler MMA can choose from any of these disciplines, or all of them, to learn from. Many of the people that train here work in multiple disciplines to form a well-rounded fighting style that can translate to fighting in the cage or just feeling more confident about yourself. They also offer one on one private lessons in all of these forms of martial arts so if you want to improve faster, just ask for private lessons.
---
Fortis MMA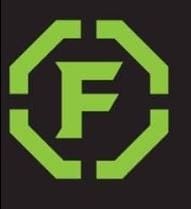 301 Texas St
Dallas, TX 75204
(972) 707-7805
fortismma.com
Fortis MMA in Dallas was built to offer a top of line class environment for the instruction of MMA. The team at Fortis MMA offers a total line of coaching for the different martial arts including Wrestling, NoGi Brazilian Jiu-Jitsu, Gi Brazilian Jiu-Jitsu, Fitness, Kickboxing, and the obvious, mixed martial arts. In addition to all the group classes offered at Fortis MMA, you can also get one on one private lessons from the coaches if you desire to progress at a faster pace.
The team at Fortis MMA has many veterans of the UFC and world champion coaches on the staff who have trained and coached at the highest level. With this sort of talent around you, it should be no surprise to know that if you are willing to commit to the process, you are going to get better fast. They are here to offer you top of the line coaching in a facility that is second to none. This is a place where you be comfortable and safe in an atmosphere that promotes team work and friendship. Don't be surprised when you fall in love with training right off the bat.
---
Octagon MMA
4152 Cole Ave #104
Dallas, TX 75204
(214) 521-6662
octagonmma.com
At Octagon MMA, you are going to have the opportunity to train with some of the best coaches in the greater Dallas area. Their mixed martial arts program focuses on combing the multiple disciplines of martial arts so that it fits with what you are capable of doing. People come from different backgrounds and the team at Octagon MMA want to make sure they proved a program that is perfect for you.
If you are a person that has experience in MMA, these programs will benefit you in the sense that the coaches at Octagon MMA will sharpen the skills you have and help you to work on the ones that need improvement. However, if you are someone that has never trained a day in your life, the team at Octagon MMA welcomes you too. There are programs for everyone and this includes men, women and children. You can learn from a variety of martial arts including Muay Thai, Judo, Wrestling, Brazilian Jiu-Jitsu, Kickboxing, Karate and MMA.
These programs are led by instructor and owner Greg Seal. Seal has been training is whole life. He's been training BJJ for years and got his black belt from the Machado brothers so rest assured that you are in great hands.
---
Next Generation MMA
10831 Harry Hines Blvd
Dallas, TX 75220
(469) 733-0609
nextgenerationmma.com
Next Generation MMA was founded by UFC veteran Chris Brennan in 1998. Brennan has studied Brazilian Jiu-Jitsu for over 25 years and he is a 4th degree black belt under the legendary John De La O. Brennan has fought MMA all over the globe and now has Next Generation MMA schools throughout Texas, Australia and Europe.
The team at Next Generation MMA offer a plethora of classes that include one that are fit for MMA like Boxing, Wrestling, Gi and NoGi Brazilian Jiu-Jitsu and Muay Thai. For those that are looking to improve their health and get in better shape, you can find classes like Cardio Kickboxing but all of these programs will help you on your way to better physical and mental health. They also have a great kids' program that is set up to teach children from ages 5 to 13 in Muay Thai, NoGi BJJ, Wrestling and Kickboxing.
Anyone and everyone are welcome to train at Next Generation MMA. They have been around for a long time and this is because they do right by the community so, if you were thinking of giving MMA or any of these individual programs a chance, check out the team at Next Generation MMA.
---
Wolfpack Mixed Martial Arts
179 County Line Rd
Rockwall, TX 75032
(972) 804-6031
wolfpackmma.com
When you start training at Wolfpack MMA, you are going to start in a beginner program that is specialized for new students. While you take these classes, you are going to learn from an organized and specific training curriculum that will prepare you for the higher level classes by instructing you on the fundamentals. These classes were created to get you into better shape and to get you moving forward towards your fitness and self-defense goals.
Every coach at Wolfpack MMA is certified to coach Brazilian Jiu-Jitsu and have competition experience as well. Jerry Gonzalez is the head Brazilian Jiu-Jitsu coach and has been training and competing for over 10 years. The head boxing instructor is Coach Quaint "KO" Kempf. He has been boxing since he was 11 years old and is also a professional MMA fighter that has fought for Bellator and Legacy. Quaint has trained with some of the best fighters in the world so, the combination of these two guys and the rest of the team at Wolfpack will have you ready for whatever your goals are in no time at all.
If you are looking to try an MMA school, give these guys a chance. When most schools close the doors after class, the team at Wolfpack really enjoy the company of each other. You get team outings, UFC parties and other get togethers. Everyone is family there and we want you to experience that for yourself.
---
Mesquite Martial Arts Academy
540 Clay Mathis Rd #170
Mesquite, TX 75181
(972) 222-2880
mesquitema.com
The focus at Mesquite Martial Arts Academy is to teach you real self-defense that is based on reality and not the karate moves you see on TV and the movies. The techniques you will learn are easy and effective and you will be able to use them in real life altercations. Some of the things you will learn include defending against punches, kicks, chokes, holds, gun attacks, knife attacks, club attacks, deadly force, ground attacks, multiple attackers and much more.
As you keep progressing in your training, you will have the chance to rank up and start to learn more advanced techniques and movements. Once you are in this phase, you will start chaining these techniques together to form your own unique style of self-defense. The skills you learn hear can be used in the streets and if you want, you can take them to the cage.
People of all ages and skill level are welcome to train at Mesquite Martial Arts Academy. Come experience the safe, fun and encouraging environment that these people have to offer you.
---
Professional Black Belt Academy
613 Uptown Blvd
Cedar Hill, TX 75104
(469) 454-6734
txbba-cedarhill.com
At TX Black Belt Academy, you will find a martial arts studio that has been giving back to the community for many years now. They have locations in Midlothian, Frisco, Waxahachie, Cedar Hill, Burelson, Cleburne and Fort Worth. All of these schools specialize in martial arts that keep the tradition involved in studying a martial art while promoting character developing group of programs that are family friendly and safe.
These classes are for people of all skill levels and ages. If you are an adult, you can rest easy knowing that you can defend your family if you had to and at the same time you will get a fantastic workout where you can work toward all of your fitness goals. If you are a parent of a child that you want to see being involved in some sort of team environment, this is the place for you as well. You will watch your child blossom into a young, confident kid with self-esteem. You can also feel good knowing that these courses are the first steps on the way to your child being "bully-proof".
The programs here include kids' karate, martial arts for adults, Brazilian Jiu-Jitsu, Kickboxing and MMA. For those of you that are ready to take your martial arts training to the next level, the MMA program is the option for you. Let the team at TX Black Belt Academy help you to meld your martial arts training into a form of discipline that would serve you well on the streets or in the cage.
Reach out to ask about the trial offer.