Last Updated on December 14, 2022
Featured Wisconsin Golf Courses
Click Here for today's Amazon deals on golf accessories
Wisconsin is also known as the Badger state and can be found in the Midwest. This state is also known as the dairy state because of its cheese making capabilities and dairy farming. The biggest city in Wisconsin is Milwaukee. This state is also an avid sports state but that doesn't just extend to the major sports. Golf is big in Wisconsin and some of the best courses in the nation reside here.
The Wisconsin State Golf Association is one of the nine state golf associations affiliated with the USGA. It was founded back in 1901 by nine clubs and it provides administration to about 55,000 members in around 500 clubs that sit between Big Oaks in the Southeast part of the state up to Apostle Highlands in Douglas County. The Wisconsin Section of the PGA along with the WSGA all share an office in Milwaukee.
That being said, you can imagine there are a great deal of golf clubs and resorts to choose from in this beautiful state. If you were planning on visiting with your family or friends, it might not be an easy choice to decide on where to go. There are plenty to choose from and the question might become what course to choose. Because of the amount of golf courses in Wisconsin, we wanted to make a list of some of our favorites to help you decide.
Below is our compiled list of some of the best golf courses in Wisconsin. Please read through this list and see if anything catches your eye. We can tell you that you can't go wrong when choosing one of these courses.
---
Blue Mound Golf and Country Club
10122 W North Ave
Wauwatosa, WI 53226
(414) 258-4656
bluemoundgcc.com
The Blue Mound Golf and Country Club golf course opened its doors in 1926. Seven years later they hosted the USPGA Championships. An interesting fact about this course is that during the USPGA Championships, they played the back nine first. This hasn't been done since the 60's.
These days, the flatter portion of the golf course comes via holes 1 through 4. These holes are complimented by brilliant green complexes. These holes raise the profiles of the opening holes which turn these "normal" holes into ones you will remember for a long time.
The short par 3 7th hole and the 8th hole that heads up hill for a fun par 4 are the holes that stand out of the front nine while the back nine runs around at out of the valley before the long 18th, par 5 leads you to the clubhouse.
This course was designed by Seth Raynor originally. However, In the 1980's, Bruce Hepner of Renaissance Golf Design was brought in to restore this magnificent course. Now it is back to where it originally was and as beautiful as it ever was. Don't take our word for it. If you are in the Milwaukee area and are looking for some great golf, try to get a round in with a member.
---
SentryWorld Golf Course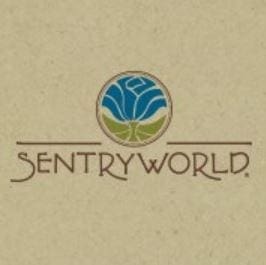 601 Michigan Ave N
Stevens Point, WI 54481
(715) 345-1600
sentryworld.com
SentryWorld Golf Course is top notch when it comes to parkland golf. This course was redesigned in 2014 and since then, it has become one of the state's most modern and welcoming courses. SentryWorld Golf Course does a great job of combining versatility and character to give golfers a one of a kind experience.
This beautiful public course can be found in Stevens Point, which is a place that was already a topic of conversation for being a place to go in Wisconsin. Stevens Point is found in the middle of Wisconsin where you'll find many lakes, fields and forests. The course is a perfect example of using the native landscape to create something special. Through the design and location, SentryWorld Golf Course is a wonderful course for golfers of every skill level. From the back tees for the scratch golfer to the forward tees for the weekend warrior, SentryWorld Golf Course has something for everyone.
These 18 holes span over 200 acres. You are getting 18 holes of impeccable white sands, pristine blue waters, rolling green fairways and a Robert Trent Jones Jr. design to top it off. Visit SentryWorld Golf Course today to see what all the talk is about.
---
Golf Courses of Lawsonia
S Valley View Dr
Green Lake, WI 54941
(920) 294-3320
lawsonia.com
The Golf Courses of Lawsonia offers one of the most sought after destinations for a weekend of golf and has been for many years now. Year after year golfers return to Golf Courses of Lawsonia because there is nothing quite like it in the Midwest.
Golf Courses of Lawsonia two 18 hole courses for you and your family to enjoy. The first and most notable course is The Links Course. Here you will find wide fairways, deep sand traps and pristine putting greens like you've never seen. This is a bold and big course that is essentially unchanged from the days that it was designed by Ted Moreau and Bill Langford. Construction on this course wrapped up in 1930 and it has been a beauty ever since.
The Woodlands Course offers tees next to cliffs and lakeside vistas. The Woodlands meander through pine forest and mature hardwoods to give the golfer magnificent view of Green Lake. While you are out there, keep your eyes open for natural wildlife like hawks, eagles, turkeys, badgers and whitetail deer. This course is big and sloping. Just like you might expect, the Woodlands is surrounded by trees and their fairways are no exception.
Both of these courses are great courses that you will not soon forget.
---
Troy Burne Golf Club
295 Lindsay Rd
Hudson, WI 54016
(877) 888-8633
troyburne.com
Troy Burne Golf Club was designed by Tom Lehman and the Hurdzan-Fry group. These parties were able to use the natural settings and build something that ended up being truly special. Troy Burne Golf Club was first opened in 1998 and they haven't looked back. Located in Hudson, Wisconsin, Troy Burne Golf Club is a course that you will have to experience to know why it is so special.
Tom Lehman has a great amount of experience playing some of the most beautiful and tough golf courses in the world. This experience helped envision this championship golf course. The goal was to make something that was challenging but also forgiving enough to allow the novice to have a great time as well. This is a course that will test the medal of all skill levels.
The result of his vision was a championship masterpiece that sits on 420 acres of the rolling hills of St. Croix Valley. You will find Bent Grass fairways and stadium greens protected by over 120 bunkers. Creeks come into play on eight of the holes here which make it challenging yet beautiful. So, come see for yourself and make a weekend out of it.
---
Erin Hills Golf Course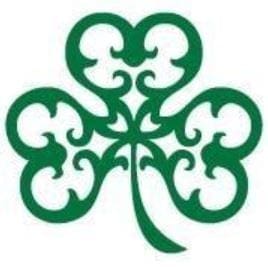 7169 Co Rd O
Hartford, WI 53027
(262) 670-8600
erinhills.com
Erin hills a course that is unique when compared to many others in Wisconsin. This course flows over the kettle moraine areas that were carved by glaciers while being surrounded by a river and wetlands. The land here is made of glacial till of a varied composition of small rocks and sand. In a decision that many in Wisconsin wouldn't make, the architects of this find course used fine fescue for the fairways to provide a firm surface for playing that plays shorter than it says on the scorecard and to accentuate the property's natural terrain.
This course was originally designed to host the U.S. Open in 2017 when it comes to the logistics of the fans and how challenging it would be for the players. This combination of modern and traditional factors as well as a test that was made for the pros will leave many people that golf here with a feeling like they are playing on a course that is truly special.
From the back tees, this championship course is 7,800 yards in total and 6,233 from the forward most tees. This means that no matter how you look at it, Erin Hills Golf Course is going to be a challenge. A challenge that you will love to take.
---
Sand Valley Golf Resort
1697 Leopold Way
Nekoosa, WI 54457
(888) 651-5539
sandvalley.com
Cabot In Nova Scotia, Barnbougle in Tasmania and Bandon Dunes in Oregon are all top of the line golf courses that were developed by Mike Keiser since the middle of the 1990's and their location by the ocean is one of the reasons they are so appealing.
Nekoosa, Wisconsin is the latest location where Keiser used his skills. While this location isn't by any oceans, it does have something unique about it; sand. There are tons of sand in this location and in some sections, it goes hundreds of feet deep. Sand Valley Golf Resorts sits on this 1,700 acre plot of land and you if you have ever golfed there, you know why this course is rated as one of the best courses in the United States.
This course sits within valleys and ridges. One of the main dune formations is known as "The Volcano" and it is used as the starting point and ending location for each nine hole course. Visitors are able to look out and see for miles.
The front nine is a 500 yards shorter than the back nine and meanders through severely contoured topography and ends with a great short par 4 that will take you back by The Volcano. The back nine is the home to an opening and closing par 5 on the 10th hole and the 18th.
---
The Club at Strawberry Creek
14810 72nd St
Kenosha, WI 53142
(262) 857-8400
strawberrycreekclub.com
The Club at Strawberry Creek started as a farm called Thompson Strawberry Farm and ended up being one of the most beautiful and aesthetically pleasing private golf courses in the entire Midwest. Rick Jacobson is the award winning designer that created this 18 hole championship course that is the headliner of The Club at Strawberry Creek.
This course features native prairie grasses, a challenging setup and rolling hills. This course is in the form of a links course and has played host to many important tournaments including the Wisconsin State Amateur in 2012. However, you don't have to be a scratch golfer to play at The Club at Strawberry Creek. This is one of the most well-manicured and playable courses in the area and it makes for a great place to play with your friends and family.
If you are looking for an overall great experience with superb customers service and world class golf, try The Club at Strawberry Creek one of these weekends.
---
West Bend Lakes Golf Club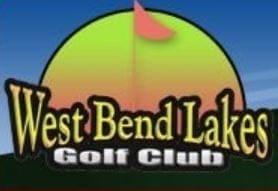 1241 WI-33
West Bend, WI 53095
(262) 675-9922
westbendlakesgolf.com
The original nine hole course at West Bend Lakes Golf Club was built in 1968. When this business was attained by the Merkel Family in 1994, there were big plans put in place to make this wonderful piece of land on the Milwaukee River one of the finest golf courses in the Midwest.
During the first five years of owning the property, the family made some big changes. Many of these changes came to the interior but it was in the year 2000 that Dewey Laak started his mission in making West Bend Lakes an 18 hole championship course by adding another nine and renovating the first nine. On sixteen of the eighteen holes on this property, water is in play. Five of the holes offer golfers a magnificent view of the Milwaukee River.
If it has been a while since you've played West Bend Lakes Golf Club, come back and give it another shot. You will see the difference when you do. This course continues to make improvements regularly
---
Whistling Straits Golf Course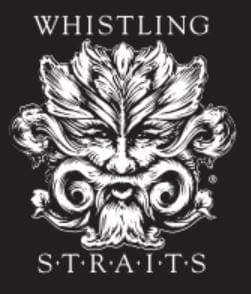 N8501 Lakeshore Rd
Sheboygan, WI 53083
(855) 444-2838
americanclubresort.com
Whistling Straits Golf Course might be one of the best championship courses in America as it has hosted many PGA Tour events including the 2007 U.S Senior Open, the 2004, 2010 and 2015 PGA Championships and it will soon be hosting the Ryder Cup in 2020.
Whistling Straits Golf Course features two dynamic courses that give the golfer something completely different with prestige that is world class. The open, windswept and rugged landscape is what defines Whistling Straits Golf Course. This course is stretches along the shores of Lake Michigan for over 2 miles. Like many of the links courses in Ireland, The Straits has massive sand dune bunkers and fescue fairways. The dunes and grassland aspect The Irish course at Whistling Straits is a deceiving, relaxing terrain with four flowing streams just inland.
Both of these courses offer golfers some fantastic views of the Wisconsin landscape. At the same time, The Straits and The Irish will test the best golfers with some of the most challenging holes in all of the United States.
---
Oneida Golf & Country Club
207 Country Club Rd
Green Bay, WI 54313
(920) 498-6500
oneidagcc.com
Oneida Golf & Country Club is Green Bay's premier country club and golf course. There is no other club in the Northeastern part of Wisconsin that offers such a beautiful combination of social events, recreation, great golf and top notch service in a place with so much history. This club is found in the heart of Green Bay.
Oneida Golf & Country Club was founded by A.B. Turnbull and stockholders of the Fox River Country Club. T.A. Pamperin purchased 400 acres of land that was once known as Sullivan's Flats. In 1928, the construction of Oneida Golf & Country Club began. It was built and designed by U.S. Golf Architects Inc. out of Chicago, Illinois. It costed around $41,000 to build this course.
But you are here for the golf and you are getting some of the finest golf in Wisconsin when you are at Oneida Golf & Country Club. This course is always upgrading and there are ongoing renovations as we speak. The rich sights, pristine greens and well-manicured conditioning give you an idea of what Oneida Golf & Country Club has to offer. This picturesque and challenging course was named as a Top 15 course in Wisconsin by Golf Digest in 2015. No matter if you are looking for a nice round of golf or a fun weekend, Oneida Golf & Country Club offers it all.
---
Minocqua Golf Club
9299 Country Club Rd
Minocqua, WI 54548
(715) 356-5216
minocquacountryclub.com
If you are a fan of golfing, you can't choose a better place to play that Minocqua Golf Club. From the open and rolling land to holes carved out of forest terrain, This golf course features a challenge and beauty that every golfer would love to have. It was designed by Ron Garl and made Golf Digest's list of being one of the best courses in the state. Because Minocqua Golf Club wants to make everyone feel welcome, there are six different tees to choose from so no matter if you are a scratch golfer or a weekend warrior, this golf club has something for you.
This course opens with a par 5 that meanders through pines. This hole will give you an idea of what you will experience throughout the rest of the course. You can expect a versatile green, superior bunkering and ample landing area on this hole which will set you up for what is to come. You travel into the forest for the next three holes with two of them running alongside a body of water that connects Lake Tomahawk and Lake Minocqua. Holes 5 through 9 all sit on the piece of land that was originally part of Minocqua Golf Club. These holes aren't quite as heavily forested like the others but the terrain changes and mounding provide seclusion from the others.
The back nine start with a wonderful par 4 that sits in the middle of the valley with hardwoods and pines overlooking the entirety of the hole. 11 through 14 wind through hills and ridges and offer the golfer a great shot at birdies. 15 is a par 5 that runs along Lake Minocqua and includes a tee shot with an inevitable carry of 190 yards over majestic marshland. Hole number 16 is a tough par three with bunkering on the right and a water hazard on the left. The final two holes are both par 4's that allow you to finish strong.
---
University Ridge Golf Course
9002 County Rd PD
Verona, WI 53593
(608) 845-7700
universityridge.com
University Ridge Golf Course is a public golf course and the official home to the University of Wisconsin women's and men's golf teams. This Robert Trent Jones Jr. designed course was opened in 1991 and has a been one of the best courses in the area for many years now.
The name of University Ridge comes from the terrain it sits on. These features are what's left over from the last retreating ice glacier that sat in this area. University Ridge Golf Course sits on the spot where the Wisconsin Glacier stopped and is also known as the terminal moraine. This formed the edges of the ridge that separate this terrain into groups of valleys and rolling hills. This ridge was one of the main factors in determining the construction of the course and how it would be laid out.
This is a course for everyone and we suggest taking a weekend trip to try it out for yourself. There are five sets of tees on University Ridge Golf Course which range from 7,289 yards down to 5,005 for the novice golfer. That being said, there is something for everyone on this course. The front nine is open and flows through preserved marshland and prairies. The first six holes on the back nine are carved out of the dense forests in Wisconsin. This course then opens up again on the 16th hole. This happens to be their signature hole which offers the golfer 16 bunkers and three fairways on the 554 yard par 5.
We suggest taking a trip up to University Ridge Golf Course to see why it is one of the favorite courses of many of the locals and visitors alike.