Last Updated on December 14, 2022
Over the last decade, mixed martial arts (MMA) has really taken off as a widespread sport for both adults and kids. It used to be something that was considered too wild or dangerous, but now with all the rules and regulations, MMA has become a thing that the whole family can do together. With a combination of disciplines like Brazilian Boxing, Jiu Jitsu, Muay Thai, Wrestling and much more, you can learn a wide variety of martial arts and apply them toward your mixed martial arts and fitness goals.
With all that being said, you might feel a bit overwhelmed with all of the options in terms of MMA gyms in the Denver area. It might be difficult to choose if you don't know much about the sport, but this is the reason we are putting this list together. We are going to share some of the top MMA gyms in the greater Denver area in hopes of making your search a little bit easier. Go through our list of MMA schools in the Denver area and go check one of them out when you get a chance.
---
Train. Fight. Win. MMA & Fitness
220 Santa Fe Dr
Denver, CO 80223
(850) 322-5813
tfwmma.com
Train. Fight. Win. MMA & Fitness offers MMA, kickboxing and grappling classes for anyone interested and this includes beginners as well as people that have been fighting for a while. They also offer conditioning and weightlifting sessions that will be suited to any level of fitness. Finally, one thing that stands out in terms of martial arts is the art of Kali which is a Filipino tribal martial art.
The team at Train. Fight. Win. MMA & Fitness encourage anyone that trains there to push themselves to a level they feel is appropriate. This might mean training for a fight or just getting in better shape for your health. You can get out of your comfort zone by trying out a new class or just come one more time a week.
Because the team at Train. Fight. Win. MMA & Fitness want you to enjoy your time and not put any added pressure on you, there are no contracts to worry about. The prices are low and they want to share their services with the community.
The quality instructors and facilities are what they hope will keep bringing you back. In addition to offering plenty of classes to try, they also offer these classes early in the morning and late at night for those that can't make it in during regular working hours. The friendly atmosphere and motivating instructors are something that everyone should experience.
---
Edge MMA & Fitness
5305 E Colfax Ave
Denver, CO 80220
(303) 433-3343
grapplers-edge.com
This school has a long history with many successful athletes. It was formerly known as Grappler's Edge MMA & Fitness. However, they have rebranded and are ready to show you what they are all about.
Edge MMA & Fitness was first started back in 1994 and is home to the 20 time National Submission Grappling, Jiu-Jitsu and Grappling team champions. The members of this team have competed in major promotions like the FILA World Grappling Championships, the UFC, The Ultimate Fighter show, Pride, Strikeforce, ADCC and Pancrase. In addition, they have competed all over the world including the U.A.E., Ukraine, Serbia, Switzerland, Poland, Hungary, Japan, Canada, Brazil and of course, the United States.
The team at Edge MMA & Fitness have long been involved in MMA and this back before it was even known as MMA. This academy is the first and foremost MMA academy and they have the champions to back that claim up.
However, this gym isn't only for the people that are wanting to fight on the big stage. They also offer classes for people of all skill levels. No matter if you are just walking in off the street or are moving from another MMA gym, the team at Edge MMA & Fitness will help you to reach the goals that you are trying to attain.
---
Blunt Force Training
3993 Elati St
Denver, CO 80216
(720) 663-1433
blunt-force.com
Blunt Force Training has over 9,000 square feet of space to work from, but they are far from what you think of when you think "big box" gyms. From tires to sleds and climbing ropes, to pull up bars and rings, this fitness facility comes equipped with a wide variety of conditioning and strength stations that have been made to accommodate everyone from the seasoned fighter to the soccer mom that wants to get in better shape.
This gym offers personal training and classes for those that want to get in better shape. From the average joe to MMA fighters, the client list is very diverse. They do not endorse or enforce predictable training that you might used to from going to other big box gyms. You will sit down with one of the professionals here and talk about your goals for fitness or fighting and work a program around you. This will include nutrition as well as the physical training.
In addition to group fitness and personal training, Blunt Force training offers boxing classes from extremely skilled coaches that will have you throwing hands like you would have never expected. The boxing program is led by trainers Nick, Eddie, Josh and Andrew and in the 50 minute sessions you will be involved in, you will learn the basics of boxing like wrapping hands, punching techniques, proper stances, breathing and other important factors. For those that have experience and want to sharpen their skills for the cage, these guys can get you there as well.
---
Factory X Muay Thai/MMA/BJJ
4731 S Santa Fe Cir
Englewood, CO 80110
(720) 297-7727
factoryxmuaythai.com
At Factory X, they strive to help you accomplish a few things. First is self esteem and confidence. The benefits that occur from gaining these qualities mean that you are better able to manage your fears and keep a positive attitude through tough times. Through MMA, you will start to gain these qualities.
You will also learn self-control and discipline. With discipline comes all sorts of benefits to your life including better health & fitness, new found respect and more focus. This is the foundation of martial arts and in order to grow to your potential, you must be disciplined.
The last thing is learning self-defense. The goal of MMA or a martial art is to learn to defend yourself if you need to use it. In addition to bringing home trophies, you can protect yourself and your family if you have to and the team at Factory X has the facilities and coaches to help you meet these goals.
This school has an amazing facility and is chalk full of vets from promotions like the UFC, Strikeforce and Bellator. Kru Montoya has a great record and was named Coach of the Year in 2012 while JJ Pugsly leads an excellent BJJ program. You've got talent all over the place in this gym. From the athletes to the coaches, you are going to have an opportunity to train with some of the best in the business.
---
Easton Training Center – Denver
1304 S Santa Fe Dr
Denver, CO 80223
(303) 623-1715
eastonbjj.com
Easton Training Centers are the brainchild of Amal Easton and has become one of the most popular training centers for MMA in the Denver area.
They are located on the corner of Santa Fe and Louisiana just south of the I-25. This location has been open since 2007 and has become one of the leaders in the local MMA community.
Easton Training Center is open every day of the week and offers fitness classes as well as boxing, kickboxing, Muay Thai and Brazilian Jiu-Jitsu classes. These classes are offered to students of all ages and skill levels so whether you are a seasoned MMA fighter or someone that is trying this for the first time, Easton has a program for you and the great coaches here will tailor a program to you what you are capable of.
They even have programs specifically set up for women and they have a great kids' program that will teach your child confidence, respect and discipline. You can also take classes really early in the morning or later at night with their list of classes. This is because the team at Easton understands that not everyone is able to train at the same times so they offer an array of times and classes to accommodate all people that want to improve their lives through mixed martial arts.
The team at Easton Training Center is extremely friendly and welcoming. The goal is to have you enjoy the same things that got the coaches and staff interested in this industry. They want you to feel good as well as looking good so if you are thinking about joining a fight gym, give these guys a chance.
---
Dark Horse Combat Club
837 Santa Fe Dr
Denver, CO 80204
(303) 900-8111
darkhorsecombatclub.com
The expert team at Dark Horse Combat Club will teach you and whoever you choose to bring with you, valuable life skills like goal setting, self-defense, confidence, leadership and discipline so you can push yourself to reach the goals you want to accomplish.
The core values held at Dark Horse Combat Club have been created around respect and hard work. They have built a safe and healthy atmosphere to perform in as well as mentoring their clients so they are going to take personal accountability for their own results.
The mission is to provide relevant, innovative, accessible and sustainable martial arts and fitness programs that will change your life for the better.
At Dark Horse, the MMA program is a program that will change your life for the better. No matter if you are just starting or sharpening your skills, the MMA program here is top notch and has great coaches. With the help of the high quality instructors here, you can start to build you own style from the ground up or take your skills to the next level.
These MMA classes are for everyone to enjoy and like we were saying, your experience level doesn't matter. The environment is structured and safe which means you will be able to learn techniques that are basic up to really advanced techniques. You will find tune your ground game, master takedowns and throws as well as learning great submissions, chokes and joint locks. With the high level coaching here, they will put these skills together to form your style of fighting.
---
Evolve Martial Arts and Fitness
2890 S Colorado Blvd unit 12-m
Denver, CO 80222
(720) 440-9237
evolve-maf.com
Evolve Martial Arts and Fitness is a place where you transform your body through intense training while learning self-defense techniques that will eliminate threats effectively and quickly. Between the classes for Krav Maga and kickboxing, your fitness levels and MMA experience will skyrocket.
Krav Maga is becoming more and more popular everyday and people are looking to self-defense classes and martial arts as an alternative to the big box gyms and fitness programs. This team is privileged enough to be able to follow the Kaizen Japanese philosophy and with the help from the families and students associated with Evolve Martial Arts and Fitness, you they can give back to the community in many ways. Kaizen focuses on always improving and be turned into a professional practice and personal philosophy.
The instructors at Evolve use the powerful method to help you with your development goals because it allows you to tap into the potential of someone's life. The martial arts are about respect and discipline and it applies to all parts of your life.
At Evolve Martial Arts and Fitness, there is a relationship with local fundraisers, businesses, teams, schools and clubs which goes to show the connection to the community that this group of fine coaches and staff have. In addition to classes, you will be glad to hear that Evolve offers seminars, short courses and fundraisers to raise money for local causes.
With such a love for their community, you can count on Evolve to treat you and your family with the same kind of care and respect.
---
High Altitude Martial Arts
2832 South Havana Street, Unit ZZ
Aurora, CO 80014
(720) 747-0731
highaltitudema.com
High Altitude Martial Arts is the premier training spot in Aurora, CO and the surrounding areas. They specialize in many forms of MMA including Muay Thai, kickboxing and Brazilian Jiu-Jitsu as well as classes specifically aimed towards MMA. You will get high quality instruction at High Altitude Martial Arts as well as a clean and safe environment to learn in. They have class for adults as well as kids so you and the whole family can participate. It doesn't matter your experience level because there is something for everyone here at High Altitude Martial Arts. They really work to create a comfortable and welcoming learning atmosphere so you want to keep coming back.
In terms of MMA, the team at High Altitude Martial Arts has been involved for many years. The goal from the beginning was to create fighters that are well-rounded and healthy. This gym was founded by Nate Marquardt who is a veteran and one of the best to compete in the UFC. More than any other gym in Colorado, the team at High Altitude Martial Arts has worked with many current and past UFC fighters including Brandon Thatch, Brendan Schaub and Shane Carwin to name a few. If those names endorsing this gym don't make you want to stop by and check them out, we don't know what will work for you.
If you are ready to step up your training or just start in this fascinating world of MMA, stop by High Altitude Martial Arts.
---
303 Training Center
6080 W 92nd Ave
Westminster, CO 80031
(303) 650-4466
303bjj.com
303 Training Center can be your new home if you are interested in some of the best Muay Thai, Brazilian Jiu-Jitsu, kickboxing, self-defense and mixed martial arts in the greater Denver area. They are located right outside of the city in Westminster and is a black belt school. They serve the public with excellent instruction and are home to many world class athletes including UFC champion Rose Namajunas.
Some of the great coaches include Tony Basile who is a 1st degree black belt under Carlos Gracie Junior. He is the founder of 303 training center and has brought together some of the finest coaches in the industry to help you reach all of your MMA and fitness goals.
Other coaches include Andre DeVillier who is a BJJ black belt and has been training for over 20 years. They are also home to current UFC fighter JJ Aldrich. She is a brown best in BJJ as well as a black belt in Tae Kwon Do. She is the teacher of the Women's BJJ class on Saturday mornings when she isn't preparing for another fight.
Another one of the coaches there is coach and husband to Rose Namajunas, Pat Barry. He is a former UFC fighter in his own right and is the kickboxing coach at 303.
In addition to the classes offered for adults in all aspects of MMA, the kids' program is great. The kids' program offers some of the best training in the area with multiple coaches helping to make sure you child gets all the attention they deserve.
---
Ludwig Martial Arts
9140 W 100th Ave A1
Broomfield, CO 80021
(720) 589-8792
ludwigmartialarts.com
Ludwig Martial Arts in Broomfield is run by Sensei Duane Ludwig. Ludwig is a Bas Rutten Black Belt as well as 2 time UFC Coach of the year in 2013 and 2014 for helping TJ Dillashaw capture a UFC title. Ludwig owns the fastest knockout in UFC history at 6 seconds and he is the only K1-Max Champ to fight in the UFC.
Whether you are there for fitness or there to be the next UFC champion, the team at Ludwig Martial Arts has something for you. Ludwig's BANG Muay Thai system is one of the best in MMA and has been meticulously created over time by Ludwig himself to help you to become the technical striker you can be.
In addition to the striking classes, the Jiu-Jitsu classes are second to none with many high level grapplers training here.
In addition to the striking and grappling classes for adults, Ludwig Martial Arts offers a great kids' program that will "bullyproof" your child while teaching them respect and discipline. From the inside out, your child will become a better and stronger person. This is important in times like these and Ludwig's program will help that happen.
All that being said, the people at Ludwig Martial Arts are friendly and welcoming. If you are looking for a safe and clean environment to get in better shape or learn to be a better fighter, reach out to this school as soon as you can.
---
Zingano Brazilian Jiu Jitsu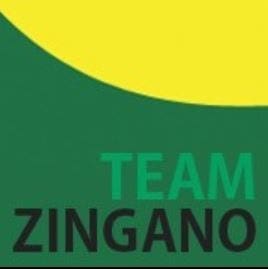 2790 Industrial Ln
Broomfield, CO 80020
(888) 827-8688
zinganobjj.com
Team Zingano Brazilian Jiu-Jitsu is the place for you if you are interested in the idea of training in the martial arts but are intimidated by the idea of it. The environment at Zingano Brazilian Jiu-Jitsu is welcoming and friendly. The goal is to create a safe place for people of all levels of training and ages to come get a great workout. No matter your experience level, you will be welcome here and you will improve if you dedicate yourself to the process. You can build confidence in a supportive and friendly atmosphere where they are all about real results and positive attitudes.
Master Mauricio Zingano is the head coach for the MMA and BJJ team and is a 3rd degree black belt in BJJ. He's been teaching the gentle art for over 20 years and has learned directly from the Gracie family. You can be sure you are going to get a really high level of training here at Zingano BJJ because they care about your results.