Last Updated on December 14, 2022
Featured Los Angeles BJJ Schools
Click Here for today's Amazon deals on BJJ accessories
---
Brazilian Jiu-Jitsu is really on the rise these days and if you look you are seeing gyms and dojos opening up all over the place. You can imagine that in a city like Los Angeles that there are a lot of options and if you are new to BJJ, you might find it difficult do decide on what gym to choose. Different instructors, different teams and different styles make the choice more difficult than it might seem. This is why we've compiled this list of some of the best Brazilian Jiu-Jitsu schools in city of Los Angeles.
Check out our list of the premier BJJ schools in the greater Los Angeles area and if you get the opportunity, go check some of them out. The journey in Jiu-Jitsu is one that is exciting and fun. You won't regret stepping foot on the mats. The friendships gained as well as how you will feel about yourself make it all worth it.
---
Independent Jiu Jitsu
7901 Melrose Ave #205
Los Angeles, CA 90046
(323) 739-8838
independentjiujitsu.co/
Independent Jiu Jitsu is an association school of Ribeiro Jiu-Jitsu. Ribeiro Jiu-Jitsu has six blades in the logo that represent family, respect, attitude, discipline, loyalty and honor. This is the way that Independent Jiu Jitsu runs their business and want you to stop in and experience that same.
Ribeiro Jiu-Jitsu was founded by Saulo and Xande Ribeiro. They are world renowned Jiu-Jitsu competitors and are now known as some of the best Jiu-Jitsu coaches in the world. They opened their first school in the United States called the University of Jiu Jitsu in 2007 where they looked at Jiu-Jitsu as not only a great martial art but also as a tool to instill respect, honor, discipline and good attitudes into lives.
Independent Jiu Jitsu is run by head instructor and 2nd degree black belt, Ricardo Wilke. He is a certified Ribeiro Jiu-Jitsu Instructor and received his black belt from the Ribeiro brothers. He has over 20 years of experience in BJJ in both competitions and coaching.
There is no experience necessary when you start training at Independent Jiu Jitsu. Adults and teens, men and woman are all welcomed into the studio. Come learn the dynamic art of BJJ and achieve all of your personal fitness and competition goals.
---
Cobrinha Brazilian Jiu-Jitsu & Fitness
4929 Wilshire Blvd #104
Los Angeles, CA 90010
(323) 931-9953
cobrinhabjj.com
When you train at Cobrinha Brazilian Jiu-Jitsu and Fitness, you are going to have the opportunity to accomplish all of your fitness and athletic goals while learning from one of the best Jiu-Jitsu competitors in the world in Rubens "Cobrinha" Maciel.
Cobrinha Brazilian Jiu-Jitsu and Fitness conducts their business out of a top of the line and new facility where their expert instructors will personalize all the classes to make sure the needs are met of all the students in attendance. The common believe here is that Brazilian Jiu-Jitsu is more than just a self-defense system or martial art. These classes will help you to develop a positive attitude, build confidence and help teach you lessons that will be valuable in all aspects of your life. Children as young as 4 years old, men and women can all benefit in big ways from starting their BJJ journey at Cobrinha Brazilian Jiu-Jitsu and Fitness.
Cobrinha is arguably the best featherweight competitor there has ever been in Jiu-Jitsu and one of the top pound-for-pound competitors in the world. In 2017, Cobrinha became the first and only BJJ black belt in the history of the sport to complete the Super Slam which is winning all the major tournaments and those include the Brazilian Nationals, European Championship, Pan Championship, World Championship and ADCC.
---
Villains BJJ
351 S Avenue 17
Los Angeles, CA 90031
(323) 539-8485
villainsjj.com
You can find Villains BJJ located in the middle Lincoln Heights with is near Northeast Los Angeles and downtown Los Angeles. It is easily accessible from DTLA, Mt. Washington, Hollywood, Echo Park and Silver Lake.
They offer a mix of nogi submission grappling and gi training in a beautiful, 4,000 square foot facility filled with 2,000 square feet of pristine white mats.
Villains BJJ is the one and only official affiliate in Los Angeles for BJJ champion and UFC veteran, Demian Maia and his Demian Maia Jiu-Jitsu Association. He is considered to be the best pure BJJ practitioner to compete in MMA and the UFC and he did this very successfully.
Villains Jiu-Jitsu's mission is to empower and enrich their students' lives via the martial art of Brazilian Jiu-Jitsu in addition to creating a fun and exciting environment to train in. The members of Villains BJJ are a great mix of creatives which include artists, musicians, filmmakers, actors as well as professionals. The team at Villains BJJ is a family and a community, and their vision is to create an atmosphere where they can openly share positively impact society and share the knowledge they have attained over the years.
---
Gomez Jiu Jitsu
120 E 8th St #509
Los Angeles, CA 90014
(323) 412-0863
gomezjiujitsu.com
Gomez Jiu-Jitsu is located in downtown Los Angeles. At Gomez Jiu-Jitsu, the martial art of Brazilian Jiu-Jitsu continues to evolve and adapt. This school was founded in 20010 by Professor Carlos Gomez where he focuses his teachings on competition and self-defense styles of BJJ. From hobbyist to the general practitioner, young to old, The team at Gomez Jiu-Jitsu is building world champions from the inside out. If you are thinking about starting your Jiu-Jitsu journey and you are in the Los Angeles area, Gomez Jiu-Jitsu is a great place to start.
Professor Carlos Gomez has over a decade of experience in training BJJ. He is a personal fitness trainer as well as a BJJ professor and learned his style of Gracie Jiu-Jitsu from some of the best including Rener, Ryron, Ralek and Rorion Gracie. Carlos got his black belt in Jiu-Jitsu from Professor Gerson Sanginitto and he still competes under that banner. He has won a great deal of tournaments and has taken home many gold medals; however, teaching is what really makes him happy.
His main interest is to pass along what he has learned to the people of the community. The goal is to promote self-confidence and improvement through fitness and BJJ and if this sounds like something you want to try, don't wait any longer. Your BJJ journey is going to be the best thing you could ever imagine.
---
Meraki Brazilian Jiu Jitsu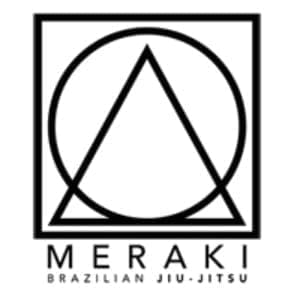 11677 Santa Monica Blvd
Los Angeles, CA 90025
(424) 293-8133
merakibjj.com
The meaning of the word "Meraki" is something that the Greeks use to describe doing something with love, creativity or soul. Whenever you put yourself into the activities you are doing, you are going to get a great deal of it. That being said, this is the mantra of Meraki BJJ and they hope that you will join them to know this feeling.
Meraki BJJ is owned and operated by former UFC fighter Kenny Florian and Jason Hunt.
Florian is a 3rd degree black belt under Roberto Maia of Gracie Barra Boston. He is the only fighter in UFC history to compete in four different divisions which include featherweight, lightweight, welterweight and middleweight. He also competed in two of those weight divisions for world titles. Today, Kenny is a one of the hosts for UFC Tonight which is played on Fox Sports 1. It airs every Wednesday night and when he isn't doing that or teaching BJJ, he is co-hosting UFC Now.
Kenny's philosophy on BJJ is a mix of lives and the time we spend on the mats. In short, Kenny believes that training is a way to reveal the nature of all humans at that point in time. You can either choose to stay in that place or continue to evolve.
Jason Hunt black belt under Gilbert Burns and Romulo Barral and he got his black belt in 2011. He has trained with some of the best BJJ practitioners in the world and knows what it takes to get the best out of you. His love for coaching really translates onto the mats so if you get the time, go visit these guys.
---
10th Planet Jiu Jitsu Downtown LA
1314 S Grand Ave
Los Angeles, CA 90015
(949) 241-7839
10thplanetjj.com
10th Planet Jiu Jitsu is the brainchild of Jean Jacques Machado black belt Eddie Bravo. Eddie became a household name in the Jiu-Jitsu community after submitting Royler Gracie in 2003 at ADCC. This was when Eddie was a brown belt but what made it even more improbable was because Royler was already considered a Jiu-Jitsu legend. He had never been submitted in a tournament. Fast forward to today. Eddie has 10th Planet affiliate schools all over that nation including in Downtown LA.
This location is very close to 10th Planet HQ which means that Eddie Bravo actually stops in to teach 6 advanced classes in nogi Jiu-Jitsu every week. Outside of those classes, there are 13 more advanced level classes that are offered to the students that come into 10th Planet Jiu-Jitsu Downtown LA. However, this school isn't just for the experienced BJJ practitioner. There are plenty of beginner classes so you can start your journey in Jiu-Jitsu the right way.
There are six instructors that coach at this school. They are Scott Ross, Marvin Castelle, Patrick Donabedian, Matt Dempsey, Jeremiah Vance and Jovan Graham.
---
Total Jiu Jitsu
4440 1/2 York Blvd
Los Angeles, CA 90041
(323) 999-7888
totaljiujitsuhq.com
Total Jiu-Jitsu is not your normal gym. They are comprised of people who are obsessive about helping mold their students into people with positive lifestyles via the are art of Jiu-Jitsu and all the aspects that come along with it. They focus on every aspect of BJJ and give guidance to help others achieve health wellness overall. The vision is to create an atmosphere that will motivate people to make positive and healthy changes in their lives as well as helping them achieve all of their fitness goals. At Total Jiu-Jitsu, you find people from all walks of life that come in and train without experiencing any judgement or intimidation. You will find an environment that is family oriented and friendly as well as being safe and clean. If you are looking to make changes in your life for the better, a good start would be to go to Total Jiu-Jitsu.
Their Jiu-Jitsu training program is proven to work and they offer Jiu-Jitsu training in a wide range of settings and disciplines. This includes nogi training for MMA experience or the traditional gi training. You will have access to everything you need to be a better Jiu-Jitsu practitioner at Total Jiu Jitsu and they have the results of current and former students to prove it.
The coaching here is comprehensive and they are committed to the success of their students from day one. You will get high level BJJ coaching and they will take the time to make sure you understand the techniques. This way you will start to build confidence in your game and start to grow at an even faster rate. Once you get that positive momentum going, it is all downhill from there so start your training at Total Jiu-Jitsu.
---
Level Up Brazilian Jiu Jitsu
11551 CA-2 #4
Los Angeles, CA 90025
(310) 477-6555
levelupjiujitsu.com
Professor Erik Klinger had a vision for how he felt BJJ should be delivered to the public after 30 years of competing, training and teaching all over the world. Through this vision, Level Up Jiu-Jitsu was created. The movement and belief can be described in the mission statement of the school which states that through great service and teaching, you can see great change within the world. This embodies what Level Up Jiu-Jitsu is all about. The vision is to offer the highest level of instruction to adults and children to give the students a service that is second to none for the families and students looking to better themselves. This starts with the students and goes on to the community and then the world.
Level Up Brazilian Jiu-Jitsu's first location in the United states was opened in West LA and it provides traditional BBJ classes for kids as young as 3 and adults of all ages. These classes are divided up by age and are taught based on a curriculum that had been perfected and developed to offer the right amount of experience to each student based on their level, ability, age and experience.
If you are looking for a great experience that starts the change within the student and then outward, look at Level Up Jiu-Jitsu.
---
Clube Brazilian Jiu Jitsu
1516A N Gardner St
Los Angeles, CA 90046
(323) 646-2902
clubejiujitsu.com
Clube Brazilian Jiu-Jitsu is a private studio that specializes in private training sessions and small group classes. They are located at the base of Hollywood Hills in Los Angeles just below Runyon Canyon. The goal at Clube Brazilian Jiu-Jitsu was to create an academy that had an atmosphere that was like a club where students can get rid of their stresses from the day and enjoy learning BJJ.
Clube BJJ offers beginner classes for those that are new to Jiu-Jitsu and an advanced program that focuses on high level drills and techniques that will start to shape the student's specific style through the devolvement of speed, reaching time, reflexes and transitions from one techniques to the next. After a few months you will have a deeper understanding of Clube BJJ's philosophy and you will build a strong bond with your teammates and training partners. These advanced programs are built around a curriculum and class structure that will take an open minded and broad approach that will incorporated techniques from other disciplines like Sambo, wrestling, Judo and BJJ.
The women's' program is alive and well too. These classes are specifically designed to help women learn BJJ and more specifically to defeat bigger and stronger assailants like BJJ was first created to do. It is a perfect fit for the woman that is looking to for guidance on how to protect themselves.
---
Beverly Hills Jiu-Jitsu Club
1080 S La Cienega Blvd #106
Los Angeles, CA 90035
(310) 854-7664
bhjjc.com
Beverly Hills Jiu-Jitsu Club is known for offering their students instruction from nothing but high level coaches that will provide the best classes for the student based on their abilities and athleticism. From beginners to the more experienced, in addition to celebrities, teens, fitness enthusiasts, kids and people that just want to have some fun while getting into better shape, Beverly Hill Jiu-Jitsu Club offers something for everyone.
The kids and teens classes are great here and is a great way for kids to build confidence, develop discipline, build confidence and get in shape. They will learn submissions, self-defense, escapes, ground control and takedowns. The Anti-bully program at Beverly Hill Jiu Jitsu Club teaches teens and kids to be aware and how to overcome stronger and bigger opponents by using momentum and leverage. The classes are split up into kids 4 to 8 and 9 to 14.
You also have the option for private lessons if you are looking to progress at a faster rate or you are having trouble finding time to come to the classes. Every class is an hour long with step by step instruction on drills and techniques as well as having some time to spar with other students and ask questions.
---
Gracie Jiu Jitsu West LA
11954 Wilshire Blvd
Los Angeles, CA 90025
(424) 293-8118
graciewestla.com
At Gracie Jiu-Jitsu West LA, you have the opportunity to learn about Brazilian Jiu-Jitsu but also Capoeira and Cardio Kickboxing.
Capoeira is an Afro-Brazilian martial art that brings together the fundamentals of music, fighting, dancing and acrobatics. It is usually done by two people while the others in the class circle up and sing. It is a not fought, it is played.
The Cardio Kickboxing class combines the martial art of Kickboxing and does it at a fast pace so the student can start seeing results at a faster clip. You burn calories while improving your balance, muscle tone, coordination, concentration and flexibility. The art of Kickboxing uses kicking, punching and knees to either striking the pads, punching bags or the air. According to the Council on Exercise, one Cardio Kickboxing class can burn up to 450 calories and then your body continues to burn calories when you are done.
Finally, you've got the BJJ classes that range from beginner to expert. You will work your way up and when the instructor feels you are ready, you will move on to the next level. Jiu-Jitsu improves so many parts of yourself including you mind as well as your body. You will gain self-confidence as well as being able to defend yourself.
The team at Gracie Jiu-Jitsu West LA looks forward to seeing you for a drop in class.
---
Los Angeles Jiu Jitsu Academy
6295 Bristol Pkwy
Culver City, CA 90230
(424) 265-2917
jiujitsu.la/
The Los Angeles Jiu Jitsu Academy will teach you the essence of the Gracie family martial art as developed by Helio Gracie and made even more practical by his son Rickson Gracie. This was passed down to Rickson's son, Kron, who continues the legacy of this beautiful martial art in Culver City, California.
Kron Gracie is the son of Rickson Gracie who is considered to be the best of all the Gracie family members and one of the toughest men on the planet. However, Kron has accomplished many things in his own right including winning ADCC in 2013, winning multiple world championships and also having a successful career in MMA.
If you are looking to learn from one the best in the world, give Los Angeles Jiu Jitsu Academy a chance.
The instruction at Los Angeles Jiu Jitsu Academy focuses on attention details and efficiency. Students will be taught the newest and most modern techniques in the Jiu-Jitsu world without forgetting about the traditional form of BJJ that focuses on self-defense.
There are many classes throughout the week including a "competition class" that is much more intense so students can be ready to compete at the highest levels.