Last Updated on December 14, 2022
Featured Florida Golf Courses
Click Here for today's Amazon deals on golf accessories
The United States is home to some of the most beautiful and challenging golf courses in the world. Specifically, Florida is home to many of the best golf courses in the nation. If you live there or have visited the area when trying to get a few rounds in, you can attest to this. However, if you have need looking for a great place to go to find some fantastic golf courses, you should think about visiting Florida.
What city should I visit in Florida for some of the best golf courses? This is probably a question you are asking yourself if you have been considering taking a little trip to get in some golf. This is why we are creating this list of some of the best golf courses in Florida and talking a little bit about what makes them great. These courses all have a great history along with being challenging and beautiful. What else can you ask for in a golf trip with the buddies or a family trip to Florida while you hit the links.
Please enjoy our list of Florida golf courses. If you are interested in having your golf course listed on our site, please reach out to us and let us know.
---
TPC Sawgrass
110 Championship Way
Ponte Vedra Beach, FL 32082
(904) 273-3235
tpc.com/sawgrass
You can find TPC (Tournament Players Club) Sawgrass in Ponte Vedra Beach, Florida which is just Southeast of Jacksonville. It was initially built on 415 acres of Florida swampland about a mile inland of the Atlantic Ocean. This golf course has many features that you might find challenging including narrow fairways lined with "waste bunkers" and marshes, extremely hard and fast greens, palm trees that will block your shops, thick rough that has mounds and craters and strategically placed "pot bunkers."
TPC Sawgrass is well known for its signature hole called "Island Green." While this hole is actually a peninsula, it has earned this name and is known to most serious golfers. From tee to green this hole is 137 yards, but all you will find on this hole is a 78 foot long green with one little bunker right in front. Outside of one thin path to the green, it is completely surrounded by water while being in the middle of many trees.
The Players Stadium Course is comprised of 18 holes with four par 3's, ten par 4's and four par 4's.
---
Calusa Pines Golf Club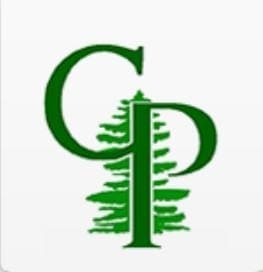 2000 Calusa Pines Dr
Naples, FL 34120
(239) 348-2220
calusapinesgolfclub.com
Calusa Pines is a fun course to play and is found in Naples, FL. To get a game in here, you will need to be a member. It is a very private course and has a designed layout made by Dana Fry and Michael Hurdzan. However, if you can get in a few rounds here, it is totally worth it because this pine covered course is a blast. The course can be found sitting on top of the highest land point in the southern part of Florida.
This course if for players that are serious about their game. Even though the course lost almost 800 trees in the last hurricane, this course still survived and still plays at a high level. Some say this is one of the top five courses in the state of Florida and demands you to be very accurate. The greens are hard to hit, the shaping of the putting surfaces make it a real test and the aprons around those greens are rolling.
The mix of short, medium and long holes make this layout really memorable. With many scratch golfers choosing different holes as their favorite, you will have to go for yourself to find out what your favorite is.
---
Streamsong Resort – Red
1000 Streamsong Dr
Bowling Green, FL 33834
(888) 294-6322
streamsongresort.com
Streamsong Resort is about an hour southeast of Tampa, FL. The three courses here cover an impressive landscape that is covered with many lakes and mounds that reach almost 100 feet into the sky. The course we are talking about in this post is the Red course.
The Red course offers a few forced carries and wide fairways but what differentiates the Red course from the Blue course is that the Red course follows the outside of the property and is a tad tighter, with more water hazards. It is said that that Tom Doak's favorite hole on this course is the short par four 9th. From the back tees, this hole is 321 yards and it features on of the most fascinating contoured greens at Streamsong.
The Red course has a great little design that takes advantage of its scenic surroundings. It demands shot making and requires you to think about risk versus reward in many situations. The greens run true, but fast and unlike many courses in Florida, this one has many elevation changes which will give you a new challenge.
---
The Concession Golf Club
7700 Lindrick Ln
Bradenton, FL 34202
(941) 322-1922
theconcession.com
The Concession Golf Club can be found on the Gulf Coast of Florida just south of Tampa on a 1,200 acre private plot of land. The course was designed in partnership with Tony Jacklin and is considered the Jack Nicklaus "Signature" course. The inspiration of this course comes from a moment that has been called the "greatest single sporting gesture ever."
It was the final match of the Ryder Cup on the 18th hole at Royal Birkdale back in 1969. Jack Nicklaus putted for par from four feet away. He then stunned everyone in attendance by conceding that his last putt to Tony Jacklin which resulted in a tie. Since then, this moment was simply known as "The Concession", which led to the name of this beautiful course.
The course is in excellent condition. It is a very challenging layout which will make for a fun, or frustrating, day on the links. In terms of what you are looking at when you step foot on this private course, you will find 18 holes with a par 72. The length is 7,474 yards. It was built in 2006 and the hope is that one day the Ryder Cup will make its way here.
---
The Bear's Club
250 Bears Club Dr
Jupiter, FL 33477
(561) 626-2327
thebearsclub.com
Located in Juniper, FL, The Bear's Club was inaugurated by Jack Nicklaus and his wife Barbara. This course is the result of Nicklaus' dream of building a world class golf course where he grew up in southern Florida.
This course was opened for business in 2000 and can be seen all across the pine covered sand ridge, but in addition to the already beautiful landscape Nicklaus added some additional ridges. He also added bunkers that are high banked with sand that is imported from Ohio that will not wash out when the rain comes from the notorious heavy storms that Florida is known for.
According to Jack himself, this course wasn't meant to be a tournament golf course. It was meant to be Jack's legacy as well as being a premier private club.
This is one of the most well maintained and toughest golf courses in southern Florida and maybe in the state. This course has an extremely memorable group of par 5's as well as a 18th hole that will blow your mind and make you understand why it is the final hole on this course. Don't take it from us though, go check it out.
---
Trump International Golf Club
3505 Summit Blvd
West Palm Beach, FL 33406
(561) 682-0700
trumpinternationalpalmbeaches.com
Of all the golf courses in the portfolio of Donald Trump, the West Palm Beach location is probably the top course.
At Trump International Golf Club in West Palm Beach, you can find 27 holes that were designed by Jim Fazio. This golf course is beautiful and just like many of the things Donald Trump does, it could be considered over the top. However, this course is truly a great one. It is not an easy course being 7,300 yards from the back tees. It's got many bunkers, tricky greens and a great deal of carries over water sources. This course isn't for just the well off, it is also a tough test on a very visually stimulating course.
The course is truly beautiful with perfect conditioning, waterfalls and lush vegetation. All of the holes are fun in their own way but one of our favorites is the 17th hole which is a signature par 3. It's 220 yards that goes over water. You will also notice a horse shoe shaped waterfall that sits at the back of this hole.
Overall, this course deserves high praise.
---
Old Memorial Golf Club
13600 Hixon Rd
Tampa, FL 33626
(813) 926-8888
oldmemorialgolfclub.com
By the time Old Memorial had begun construction in 1996, Steve Smyers, had a number of high profile golf course designs in his portfolio. Smyers was commissioned to build this course as he was already known to have local knowledge of the landscape as a member of the NCAA championship team for the Florida Gators in 1973. He is also the founder of Outback Steakhouse so don't forget to try a steak when you're here.
Smyers built Old Memorial on an area that already had a lot of variety in terms of landscape. You could find rolling, open grove land, mature woodlands and natural lakes which offers the golfer an aesthetically pleasing view. Smyers created the illusion of the course being a lot more difficult than it is with bunkers. In fact, there is a bunker on the 12th hole that is said to cover an acre of land. In addition, there is a statue between the green at the 10th hole and the tee at 11 to honor the people lost on September 11, 2001.
This is a walking only course that you will have a great time on.
---
Medalist Golf Club
9908 SE Cottage Ln
Hobe Sound, FL 33455
(772) 545-9600
medalistgolfclub.org
The Medalist Golf Club was originally founded by Greg Norman in 1995. It is located at Hobe Sound and it was the first course collaboration between Pete Dye and "The Shark".
Not long after the course was open for business, they hosted what was called Shell's Wonderful World of Golf. This event also featured a match between Nick Price and Greg Norman and the event pushed the course into the eyes of the public through being televised.
Since the early praises of the course, the course has been pushed to the wayside when there are rankings for the best courses. However, the Medalist is still of the best courses in Florida and we suggest you trying it for yourself. This course has many features that Norman thought that other courses should be emulated. This includes broad fairways, fascinating recovery shot opportunities for when you miss the green, turf that is kept running and firm with greens that open in the front and finally, greens that are set at specific angles that will dictate certain shots.
---
Black Diamond Ranch
3125 W Black Diamond Cir suite 100
Lecanto, FL 34461
(352) 746-3440
blackdiamondranch.com
The Quarry course at Black Diamond Ranch was designed by the well-known Tom Fazio. This course isn't your normal Florida golf course because it has so many elevation changes along the way. In terms of the golf courses that are popular in the state of Florida, the Quarry is a fixture in what is considered the number one golfing community in Florida. This development is on 1,320 acres of land with the 18 holes on the Ranch course, 30 driving range bays and a 9 hole Highlands course.
This course is one of the courses everyone talks about when they are putting together a list of great courses. If you get to play a round here, you will first notice the magnolias, myrtles and dogwoods that line the fairways and this is just the beginning. From the 13th hole to the 17th hole you will see what makes this course truly unique compared to others. All of these holes that we mentioned are built around and over canyon walls which will give you sites like you have never seen before. The rest of the course is no slouch either so if you are looking for a place to take your next golf trip, consider the Quarry.
---
Pine Tree Golf Club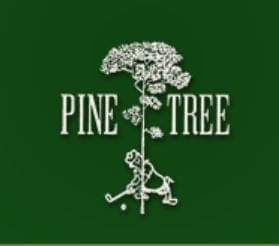 10600 Pine Tree Terrace
Boynton Beach, FL 33436
(561) 732-6404
pinetreegolfclub.net
Pine Tree Golf Club has been around since 1962. Dick Wilson was commissioned with the task building a challenging course on the southeast coast of the sunshine state in Boynton Beach. The founders of this course gave Wilson a large amount to work with. It wasn't the best land to use but Wilson was able to turn this into something spectacular. Ben Hogan even said that Pine Tree was the best flat course in the world.
Over 50 years later, Pine Tree Golf Club has remained traditional, prestigious and extremely private. It still offers the golfer many challenges and is still considered to be one of Wilson's finest pieces of work.
Even though the landscape throughout this course is flat, Pine Tree Golf will put your strategic talents to the test. It is irregularly shaped, bold and has bunkers that are strategically placed to give you a tough time. Unfortunately, you will need to know someone that is a member to get on the course but when you do, you will see what all the hype is about.
---
Floridian National Golf Club
3700 SE Floridan Dr
Palm City, FL 34990
(772) 781-7700
floridian.cc
The Floridian sits on the St Lucie River's western bank and extends out over 300 acres. This doesn't only include the course but also a deep water marina, a giant four story clubhouse, guest cottages and two helicopter landing pads. From end to end, the course covers more than 7,000 yards and was opened to play in 1996.
In terms of the layout, this course is much like many other Floridian designs and then you add the really bold bunkering and you've got yourself a course that stands out amongst other high end golf courses in the sunshine state.
The 18th hole was redesigned in because it took on damage from a hurricane. Now you can find a seawall which allowed the move of the home hole to the green from the tee, which is closer to the water. It is similar to the 18th hole at Pebble Beach now with the risk/reward opportunities and the dogleg to the left.
Go check out one of the landmark golf courses in Florida next time you have the opportunity. You will not regret it.
---
Naples National Golf Club
9325 Collier Blvd
Naples, FL 34114
(239) 775-3468
nngc.net
Naples National Golf Club is located just east of downtown Naples. This golf course was built using the design philosophy of Dana Fray and Dr Michael Hurdzan. It was built in 1992. The Greens are made with Champion Bermuda Grass and the fairways are also made of Bermuda Grass. You can play this course all year round and you might want to because it is a beauty.
At Naples National Golf Club, you get the opportunity for fantastic views and challenging play for golfers of any skill level and experience. Well maintained greens and fairways make Naples National Golf Club fun, but still difficult. The staff is well known for offering tricks and tips for playing your best round.
The overall design of this course revolves around the "golden age" of golf. This means you won't see any gimmicky features here at Naples. They had to move a little earth to build the gentle but varied changes in elevation for the greens and tees, which offer a clear view of each hole while stepping onto the tee. Mounding of the fairway creates more definition and shape with strategic and light bunkering.
---
The Dye Preserve Golf Club
1808 SE Colony Way
Jupiter, FL 33478
(561) 575-7891
thedyepreserve.com
Dye Preserve Golf Club is located in Juniper, FL. This course was designed with the golfers that love tradition in mind. It was originally named Cypress Links when it first opened in 1988 but underwent renovations in 2002 and was headed by Pete Dye. The idea behind these renovations was to make the course more playable for the people were spending money and golfing there.
Many of the fairways at Dye Preserve are characterized by pathways made of crushed coquina shells and bare cypress trees covered with Spanish moss. You can also see a great deal of exotic wildlife found in the wetlands, lakes and ponds that surround the land.
Some of the more notable holes include the 5th which is a short par four that overs a lot of risk/reward. At this hole, the water runs all along the fairway's left side and then in front of the green you'll find a large mound that protects the green. When hitting the back nine, there are some long par 3's that are 207 yards and 240 yards which make it tough to get that par let alone a birdie.
World Woods Golf Club
17590 Ponce De Leon Blvd
Brooksville, FL 34614
(352) 796-5500
worldwoods.com
World Woods (Pine Barrens) was designed by Tom Fazio in 1993 and unlike most of the high class courses in the world, this course is open to the public. This was the philosophy that President of World Woods, Yukihisa Inoue, had when opening this course. Much like the philosophy, the name of the course is World Woods because it is open to everyone.
This is an excellent golf club because of many reason but being open to everyone is what stands out to most. Golf Magazine listed this as one of the Top 100 Courses You Can Play. The writer of this said that the course looks far more intimidating from the tees than it actually is. He also says there is plenty of room on the fairways but the shots to the green must be accurate. However, in order to know for sure, you'll have to check it out for yourself.