Last Updated on December 14, 2022
Featured San Diego Golf Courses
Click Here for today's Amazon deals on golf accessories
---
The United States is home to some of the most challenging and beautiful golf courses in the world. More specifically, San Diego is home to many of the finest golf courses in the US. If you have ever visited or live in Southern California and you are trying to get a few rounds in or you're planning a golf getaway, check out San Diego.
If you are considering going to San Diego or Southern California for a golf trip, there are going to a lot options. How do you choose the best golf course in San Diego? There are many quality golf clubs and courses in the greater San Diego area and we want to help you make a more informed decision. We plan on doing this by providing you information for some of the more popular golf courses in the area. We know there are plenty more quality courses in the area but this should give you a foundation in your search.
Please enjoy our list of golf courses in the greater San Diego area. If you are interested in having your golf course listed on our site, please reach out to us and let us know.
Eastlake Country Club
2375 Clubhouse Dr
Chula Vista, CA 91915
(619) 482-5757
eastlakecountryclub.com
The architect of this championship golf course is Ted Robinson. Eastlake Country Club golf course is 18 holes and is a part 72. From the back tees, this course is 6,435 yards. They have a driving range, club rentals, a putting green, pro shop and food service.
EastLake Country club prides themselves on providing superb amenities, outstanding service, and of course, magnificent golf. They have worked over the years to become known as one of the best courses in the area. This course features colorful and forgiving fairways of rye and bluegrass as well as having four different tee settings. You can also get fantastic views of surrounding hills and Mt. Miguel that will offer you a great golf experience and relaxing settings. The well-manicured bent grass greens, 72 sandtraps, six lakes (three with waterfalls) will provide the golfer a challenge that will test your skills. The practice areas have practice tees with natural grass, two chipping greens, distance markers, two spacious putting greens and practice sand bunkers. All of the golf cars here are made with the Pro Shot GPS Yardage System as well so you will never worry about judging distance.
---
Omni La Costa Resort & Spa
2100 Costa Del Mar Rd
Carlsbad, CA 92009
(760) 804-7432
omnihotels.com
You can find Omni La Costa Resort and Spa just north of San Diego in Carlsbad. This course offers two 18 hole course called the Champions Course and the Legends Course. The course is not an easy task to conquer for willing participants but these well-maintained and beautiful courses will give you the great experience you were hoping for. Open to the public, both of these courses offer their own unique experiences. Come see what all the talk is about by following in the footsteps of the PGA's best and most popular players.
La Costa resort and spa is a legend in golf history. It is one of the nation's top destinations to visit and golf. It has hosted many prestigious and well-known tournaments over the last 40 years like the Mercedes championships and money tournaments to the specialized match play format. The course was designed by Dick Wilson initially and has undergone changes by some well-known names like Joe Lee, Damian Pascuzzo, Steve Pate and Jeff Brauer. Both courses are par 72's and from the gold tees, you get 7,021 beautiful yards to view.
---
Cross Creek Golf Club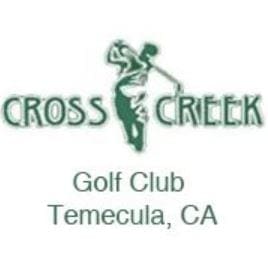 43860 Glen Meadows Rd
Temecula, CA 92590
951) 506-3402
crosscreekgolfclub.com
CrossCreek was built in 2001 under the guidance and design of Arthur Hills. This is an 18 hole, par 72 with many great amenities that are open to the public. From the blacks, the course runs 6,833 yards.
This course is a must play if you are visiting the great state of California and more specifically, Southern California. CrossCreek Golf Club provides a combination of undeniable enjoyment mixed with an excellent golfing experience. What you get here that most public courses can't offer is an accessibility mixed with a sense of being on a private course. It is both affordable and luxurious which is hard to get these days. CrossCreek is located just 5 miles from the I-15 which makes it a perfect location for your next trip to the golf course. Being located where it is, you will not here the hustle of the highways or experience homes in the area. This is the way golf was meant to be played.
Visit the team at CrossCreek Golf Club for to experience a canyon landscape with no parallel holes. You feel like you're in the middle of nowhere golfing but if that makes you nervous, you will be given a golf cart with GPS.
---
Maderas Golf Club
17750 Old Coach Rd
Poway, CA 92064
(858) 451-8100
maderasgolf.com
Maderas Golf Club is located in San Diego, CA. This course was designed by Johnny Miller and has become one of the top ranked golf courses in San Diego County. This course offers you challenges as well as offering you a beautiful surrounding area via the rock outcroppings, forests, cliffs and creeks.
The golfing in San Diego has never been better than it is today. That being said, Maderas is at the top of that list with some golf that is remarkable. Whether you are getting out for a round or celebrating a special occasion, treat yourself to a round on this wonderful course. When you step foot onto the first tee, you will start your journey over forty acres of habitat and native plants. It is one of the top courses in San Diego County for a reason and in order to find out for sure, you're going to have to check it out for yourself.
Enjoy this par 72, 18 hole course. From the blacks, this course measures 7,115 yards of pure bliss.
---
Aviara Golf Club
7447 Batiquitos Dr
Carlsbad, CA 92011
(760) 603-6900
golfaviara.com
Aviara Golf Club was named as one of the best golf courses in the United States by Golf Magazine and Golf Digest. Aviara Golf Club sits on a plot of land that overlooks the Batiquitos Lagoon nature preserve located in the wonderful Carlsbad, CA. This course was designed by Arnold Palmer and it is the only coastal course that Palmers has ever designed. This club features a layout that is very memorable and is a par 72 with 18 holes and 7,007 yards of specially designed features that work around native wildflowers, many bunkers, water challenges and rolling hillsides.
Simply said, Aviara is one of the most breath taking and luxurious golf experiences in Southern California. This course is also plays host to the LPGA Kia Classic. In addition to being rated so highly by many golf publications for the beauty and features of this course, it has also been rated one of the top 25 schools of golf in America for over 15 years straight. Enough of us telling you about how great this course is, go check it out for yourself.
---
Mt. Woodson Golf Club
16422 N Woodson Dr
Ramona, CA 92065
(760) 788-3555
mtwoodsongolfclub.com
Don't let the par 70, 6,000 yard course fool you about the quality. Designers Brian Curley and Lee Schmidt have created a beautiful piece of work for your enjoyment and entertainment.
Mt. Woodson Golf Club is set in the natural and rugged setting of the Northeast part of San Diego County. The names of the holes on the course give you some sort of indication as to what you should be expecting on that hole. Names like "The Beach", "Tree Tops" and "Ledges" give you an idea of what you can expect when you hit the links for a great day on the course at Mt. Woodson Golf Club. Between the second and third hole you will come across a 450 foot wooden bridge like nothing you have seen before. It winds through the canyons and scenery to give you a view that can only be described as breathtaking.
Make sure you take a trip to the Hole Tour to get a little preview of what you will see. This course is a must play for everyone.
---
Arrowood Golf Course
5201 Village Dr
Oceanside, CA 92057
(760) 967-8400
arrowoodgolf.com
Arrowood Golf Course is located in Oceanside, California. Another Ted Robinson Jr. design, Arrowood offers a distinguishing experience win the hills that overlook the coastal sections of North County. Arrowood is the newest championship golf course in San Diego and it was designed using the natural setting that already existed around it. The drama of the signature water features mixed with the captivating natural beauty of the adjacent riparian habitat make for a special golfing experience for anyone to enjoy.
This course is 6,721 yards and 18 holes of beautiful layouts and challenging obstacles. This course was designed to offer the golfer of any skill level an enjoyable round of golf in an environment that is framed by open space and cooled by ocean breezes. While all of the people that play here will enjoy some of San Diego County's best finishing holes, the more advanced players will find they are challenged by strategically placed bunkers and varying elevation changes.
We suggest stopping by and playing a round. You will never fully understand the beauty until you go for yourself.
---
Sycuan Golf Resort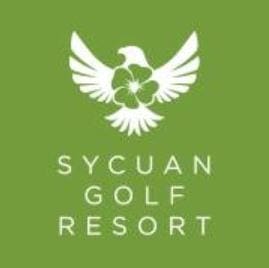 3007 Dehesa Rd
El Cajon, CA 92019
(800) 457-5568
sycuanresort.com
Sycuan Resort was ranked at the top of the list by San Diego Business Journal on SanDiego.com. This resort offers 54 award winning holes that include an Executive course and two Championship courses that span over 425 acres of scenic land. You can also get involved in the many programs that are offered at Sycuan Golf Academy like a school of golf specifically for women and a four day Premier Academy. It doesn't matter if your next tournament is a large group function or a small outing, Sycuan Resort is a perfect place to hold any tournament event.
They also have a lodge with 103 rooms in it that offer guests a magnificent view of the golf course as well as having access to three private putting greens and heated spas and pools. To add to all of the great amenities you are already going to get, can also enjoy fantastic dining options at the grille and café. Another features of the Sycuan that makes it stand out amongst many great golf courses is the casino where you will find over 2,000of the most popular and newest slots along with a plethora of table games.
---
The Vineyard at Escondido Golf Club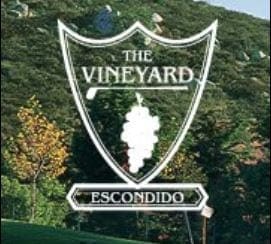 925 San Pasqual Rd
Escondido, CA 92025
(760) 735-9545
vineyardatescondido.com
The Vineyard at Escondido Golf Club was designed by David Rainville and if you've ever golfed here, you can attest to this being amongst some of his finest designs. This golf course offers 6,301 yards of scenic layouts that run through acres of flourishing wetlands and fantastic mountains in the backdrop. The rolling a plush fairways roam peacefully along magnificent lakes, grape vineyards and wildlife preserves. With five lakes throughout the course, water is not at a shortage and creates many challenges along the way.
The practice area is lit up and offers the golfer a putting green as well as a driving range with target greens. This course can be infinitely rewarding for solid shots but extremely unforgiving of errant shots.
You can find The Vineyard at Escondido just to the north of Lake Hodges, bordering Orfila Vineyard and Winery in the San Pasqual Valley agricultural preserve. This is just 30 minutes to the North of San Diego so if you are staying in the area, a trip to this beautiful golf course is a nice and easy trip.
---
Steele Canyon Golf Club
3199 Stonefield Dr
Jamul, CA 91935
(619) 441-6900
steelecanyon.com
Steele Canyon is considered to be one of the finest golf clubs in the greater San Diego area. This is a 27 hole championship golf course that was designed by one of the greatest golfers ever, Gary Player. With great appreciation and respect for the terrain's natural beauty that already existed, Player designed this course with all that in mind.
Since the moment that Steele Canyon opened to the public, it has been named one of the most exciting courses in the area. From the subtle nuances of the Vineyard nine to the dramatic elevation changes of the Canyon nine and complete seclusion of the Ranch nine, any combination of these courses will provide the person golfing a wonderful experience. Steele Canyon is also a recipient of the "4-1/2 Star Award" by Golf Digest and also earned the City Beat News Spectrum Award. In addition to being named one of the best locally, Steele Canyon Golf Club has been recognized as one of the best public courses in Southern California.
---
Pala Mesa Resort
2001 Old Hwy 395
Fallbrook, CA 92028
(760) 728-5881
palamesa.com
The Pala Mesa Resort Golf Course is known as one of the most challenging courses in Southern California. This Championship course is 18 holes and a part 72 and is filled with elms, sycamores and giant oaks to be named one of the most beautiful courses in Southern California. This course offers views that sit in front of a beautiful mountain backdrop. This course offers a challenge to even the most experienced golfers with narrow tree lined fairways, elevation changes and visually wide fairways.
The Pala Mesa Golf Resort is 205 acres of landscape tucked into Temecula wine country and the foothills of Northern San Diego. You will feel like you're thousands of miles away from any of the stresses of day to day life when you see this landscape surrounded by lavish citrus and avocado groves. Don't let the beauty of this course make you think it is a walk in the part because this is one of the toughest courses in San Diego. It was also named one of the best 200 Public Golf Courses in the country by Golf Digest as well as getting a Four Star rating.
---
Temecula Creek Inn
44501 Rainbow Canyon Rd
Temecula, CA 92592
(844) 791-6073
temeculacreekinn.com
Temecula Creek Inn in Temecula, California is a classic course in Southern California. You will essentially get the option of going to three different courses in one as each nine of the championship 27 hole course provides its own unique characteristics that make it stand out from the others. If you are looking for a place to go to get some great golf or to get away for a relaxing weekend in the big guest rooms with private balconies and splendid vies of wine country, Temecula Creek Inn is a great option. The region's renowned wineries are the inspiration for the fine dining menu at the Temet Grill. Temecula Creek Inn is easy to find from the I-15 so make your plans and come visit this great public course.
This course was designed by Dick Rossen and Ted Robinson. From driving ranges, club rentals, range lights and putting greens to the pro shop and food service, you get the full experience when you visit Temecula Creek Inn. Don't wait any longer and come give this course a visit.
---
Rancho Bernardo Golf Resort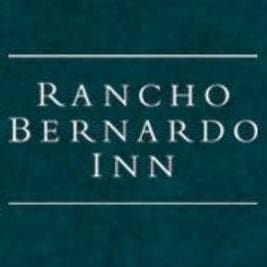 17550 Bernardo Oaks Dr
San Diego, CA 92128
(877) 594-3121
www.ranchobernardoinn.com
The course at Rancho Bernardo Inn has recently been renovated and has hosted both LPGA and PGA events. This course continues to present golfers rewarding and challenging courses for those that are willing to test themselves while enjoying what the course has to offer. U-T San Diego rated the Rancho Bernardo Inn golf course a 9 out of 10 and it is managed by one of the top golf course management companies in San Diego; JC Golf Management.
This course just went through a 2 years greens renovation project for the championship golf course. With their new challenging enhancements and quality turf, the new putting surfaces get rave reviews. As proof by the expansive projects, you can see that JC Resorts has a commitment to providing excellence in terms of golf courses to the greater San Diego area. From locals to travelers, this golf course has continued to be one of the favorites in the area for over 50 straight years. This course is the location for many PGA and LPGA Tour events in addition to many private events.
---
The Crossings at Carlsbad
5800 The Crossings Dr
Carlsbad, CA 92008
(760) 444-1800
thecrossingsatcarlsbad.com
The experience and views you are going to get at The Crossings at Carlsbad is second to none. It's got the rising foothills to the East and the magnificent Pacific Ocean to the West at the 18 hole championship municipal golf course. The course and event facilities offer a fantastic experience if a relaxing California Coastal atmosphere.
The Crossings at Carlsbad can be found in the northern parts of San Diego County. The course earned this name because of the five bridges (or crossings) which were part of the design in the layout to meet existing topographical and environmental conditions. The Crossings at Carlsbad sits among the natural wildlife and habitat on over 400 acres of beautiful terrain along the coast.
The Crossings at Carlsbad also offers a clubhouse that is 28,000 square feet that has a full service kitchen, an outdoor deck with views of the ocean, a giant dining room lit by fireplace, banquet facilities and a golf shop. You can also find The Canyons restaurant in the clubhouse where you can get breakfast and lunch every day.
This 18 hole championship golf course was designed by Greg Nash. Nash is a nationally recognized golf course architect and designer and hit another one out of the park when he designed The Crossings at Carlsbad. However, you shouldn't take our word for it. Go check out this beautiful public course set in the sunny San Diego area.