Featured Las Vegas Golf Courses
Click Here for today's Amazon deals on golf accessories
---
The United States are well known for having some of the most beautiful and toughest golf courses available to play on in the world. When breaking down some of best cities to golf in while in the USA, Las Vegas is right at the top of the list. When many people think of Las Vegas, they think of The Strip, the casinos, the people and all the other attractions that come with it. However, many don't know that some of the best golf courses are located in Las Vegas and the surrounding areas.
If you've been considering a golf trip somewhere, we suggest giving Las Vegas a look. There are some golf courses in the area that feel like an oasis in the middle of the desert. The question become, how do you choose a course of all the ones that reside in Las Vegas? There plenty of high quality golf courses in the greater Las Vegas area and our mission is to help you make a more informed decision on where you should play. We plan on doing this by providing you with a list of some of the top courses in the Las Vegas area and to talk about what makes them unique compared to the others.
Enjoy our list of some of the best golf courses in the greater Las Vegas area and if you are a course and want to be included on our list, please reach out.
---
Las Vegas Paiute Golf Resort – Wolf Course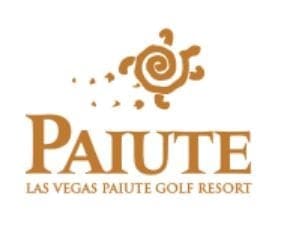 10325 Nu-Wav Kaiv Blvd
Las Vegas, NV 89124
(702) 658-1400
lvpaiutegolf.com
You can find Paiute Golf Resort just 25 minutes northwest of the Strip in Las Vegas. Pete Dye, the Lifetime Achievement Award Recipient and World Golf Hall of Fame Inductee, was the designer of the three beautiful courses that are located on the Paiute Golf Resort grounds. The Wolf Course is considered the nicest of the three by many and this is the one we want to focus on.
The Wolf Course is the longest course in the state of Nevada measuring at 7,604 yards. This is the most difficult and newest course and is known as the signature course at Paiute. Golfers can up the challenge or take it down a notch when choosing from the five options of tees. The toughest layout at The Paiute is also the course with the most yardage. Mixing raw beauty with a magnificent layout makes this course a challenge for any level of golfer. The impressive alternative landing areas, extreme undulations and a beautiful island green on the 15th hole make this course of the most impressive courses in the greater Las Vegas area.
---
Bali Hai Golf Club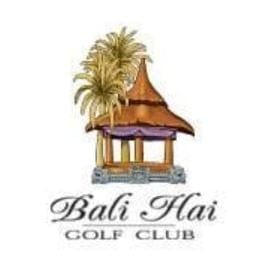 5160 S Las Vegas Blvd
Las Vegas, NV 89119
(888) 427-6678
balihaigolfclub.com
When you step foot on the Bali Hai Golf Club Course, you will most likely notice the unique feeling you get on this championship golf course. It is the only one of its kind still found on the Las Vegas Strip. Bail Hai is one of the few courses keeping the tradition of golf tradition alive on the Las Vegas Strip and you're getting that from a tropical golf oasis that sits in the shadows of the Las Vegas resorts that make is so well known.
The atmosphere around Las Vegas is very much alive and well at the Bali Hai Golf Club. No matter if you are participating in a corporate outing, bachelorette or bachelor party, or just heading out onto the course in a typical foursome, you are going to make wonderful memories when you visit the Bali Hai Golf Club on the Las Vegas Strip.
This course is 7,002 yards and is a Schmidt/Curley design. The highlights of this course include 7 acres of water features as well as over 4,000 trees, 100,000 tropical plants, 2,500 palm trees and a magnificent island green. These are all some of the things you'll see when you visit the beautiful Bali Hai Golf Club.
---
Spanish Trail Country Club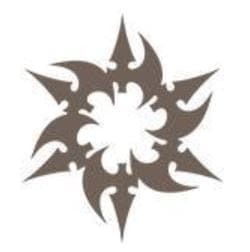 5050 Spanish Trail Ln
Las Vegas, NV 89113
(702) 364-5050
spanishtrailcc.com
Spanish Trail Country Club offers some spectacular golf for the public. This course was designed by Robert Trent Jones, Jr. and offers the golfer 27 holes of panoramic scenery and lush golf conditions. This fantastic course, with its tree lined fairways and rolling hills, has played host to the PGA Las Vegas Invitational on five different occasions. At Spanish Trail Country Club, you will find a course that has many strategically placed streams, waterfalls and lakes that are placed throughout this course. You'll also find 120 bunkers sprinkled throughout this course creating a new challenge for all that attempt to take on this course. It is designed to challenge the best golfers as well as giving the novice a challenge while having a great time.
The highlights of any round played on this course are Jones' green complexes. There are collection points off greens that make for tougher chips and pitches as well as deeper bunkers that make for challenging approaches. Hitting the greens at Spanish Trails becomes quite the experience when you see the speeds of these greens. It teaches you to stay below the green so, keep this in mind when you are on the course and most importantly, have a great time.
---
Siena Golf Club
10575 Siena Monte Ave
Las Vegas, NV 89135
(702) 341-9200
sienagolfclub.com
If you want to golf on one of Las Vegas' finest golf courses, visit Siena Golf Club. This wonderful course sits in an area surrounded by the Spring Mountains. Offering majestic views of the Las Vegas skyline, Siena Golf Club features beautifully designed bunkering layouts with rolling fairways. Brian Curley and Lee Schmidt are the designers of this course and when you step foot on the course, you'll see why these two are so well known in the golf course design community.
This course is well known throughout the Las Vegas Valley for being unprecedently serene as well as offering a great deal of natural beauty. If you are a fan of architecture, you will be a big fan of this course but you don't have to be an architecture fan to enjoy this golf course. All you need to have a great time is a set of clubs and if you don't have those, you can rent them in the pro shop.
Join the numbers of other golfers that have experienced this scenic and lush golf course by hitting some balls at with your friends or your next corporate outing.
---
Stallion Mountain Golf Club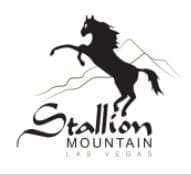 5500 E Flamingo Rd
Las Vegas, NV 89122
(702) 547-6250
stallionmountaingolf.com
Stallion Mountain Golf Club is home to 18 spectacular holes. You can find this course about seven miles from the Las Vegas Strip. The 38,000 square foot clubhouse is a great place to enjoy yourself by having some food and drinks before you head on the course.
Golf is alive and well at Stallion Mountain Golf Club. OB Sports Management is now the new ownership group for Stallion Mountain Golf Club. They've devoted all the best of their resources to this wonderful 7,331 yard course that was designed by Jeff Brauer and PGA Tour legend Jim Colbert. The Stallion Mountain Golf Club has a well-known history in the greater Las Vegas area as playing host to events like the Frank Sinatra Celebrity Classic, the PGA Tour's events in Vegas and Golf Channel's Big Break II.
This course was built in 1992 and has been a staple in the greater Las Vegas area ever since. This is a public course that gives you the feeling of exclusivity so grab your family and friends and come visit the group at Stallion Mountain Golf Club.
---
Coyote Springs Golf Club
3100 NV-168
Moapa, NV 89025
(877) 742-8455
coyotesprings.com
Coyote Springs Golf Club is the first of a series of planned courses designed by Jack Nicklaus that will be all throughout the community of Coyote Springs. Being the one that is starting off the series of courses, Coyote Springs Golf Club offers 7,471 yards from the championship tees and 5,349 from the forward tees on this part 72 course. In what is considered to be one of Jack Nicklaus' best desert creations, Coyote Springs offers eleven lakes that come into play while golfing.
They have one of the most diverse and largest practice facilities in the world and current practice facility features more than 100,000 square feet of land and measures 19 acres. It has a short game green for bunker, chipping and pitching practice as well as 13 target greens for all the club selection you will need while you are golfing. In addition to the amount of space they are working with, they are expecting to expand the facility to 32 acres in the coming years. This amazing course is one of the best in the Las Vegas area so, check it out for yourself.
---
Las Vegas National Golf Club
1911 E Desert Inn Rd
Las Vegas, NV 89109
(866) 695-1961
lasvegasnational.com
Las Vegas National Golf Club is a traditional and classic style championship course with 18 holes and can be found just 10 minutes from the Las Vegas Strip. At the Las Vegas National Golf Club, visitors will be challenged with beautiful 71 par course that features lush fairways, manicured greens, a few water hazards and well positioned bunkers.
This magnificent course was designed by Bert Stamps in 1961 which means it has been around for a while and has a fascinating history. This course has played host to many PGA and LPGA events including the Las Vegas Invitational, Sahara Invitational and the Tournament of Champions. This course was even played by Tiger Woods in 1996 on his way to a one under par for his first PGA Tour win.
That being said, this is a public course that you and your family and friends can enjoy. This course is built on a standard of great customer service and a fun pace of play. Reserve your spot today so you can see what all the talk is about.
---
Boulder Creek Golf Club
1501 Veterans Memorial Dr
Boulder City, NV 89005
(702) 294-6534
bouldercreekgc.com
Boulder Creek Golf Club is one of the top municipal courses in the United States. It is an 18 hole public course that was built in 2003 and was designed by Mark Rathert. The Coyote Run course offers players lush and wide fairways that allow for total comfort and some of the best playability you can experience.
With many washes that run throughout the nine holes of Coyote Run, golfers will have playable shots even with the most errant shots. Via beautiful natural landscapes and subtle, smooth elevation changes golfers get the chance to experience many challenges that will test even the best golfers.
The Eldorado Valley nine offers golfer a fair, yet challenging layout that rewards the biggest hitters. You will get many unobstructed, concise and clear shot choices from the fairways here. This course has everything the scratch golfer and novice would want in a golf course. From the colorful wildflowers, cool creeks and scenic vistas to the smooth bunkers, this course has something for everyone.
However, don't take our word for it. Go check out Boulder Creek Golf Club for yourself to see what all the talk is about.
---
Aliante Golf Club
3100 Elkhorn Rd
North Las Vegas, NV 89084
(702) 399-4888
aliantegolf.com
Aliante Golf Club is managed by OB Sports Golf Management and it was designed by Gary Panks. This course offers 7,022 yards of landscaped beauty for the novice and scratch golfer. It is a par 72 and was built in 2003. This 18 holed course is the focal point of the Del Webb community.
The front nine of this course goes throughout hundreds of shrubs and pear trees that surround many of the holes here. The back nine travels through many purple locust trees and Mondale pines. You might notice a theme on this course and it is a well-groomed arroyo on almost every hole you will play. You will find one running across or along the Bermuda fairways while cutting behind or in front of Tiffeagle greens and the tee boxes.
This course uses strategic placement of trees and generous landing areas for the golfer. This allows the player to have a fun round while testing themselves. That being said, come enjoy this for yourself and see why Las Vegas is considered one of the top golf destinations in the United States.
---
CasaBlanca Golf Club
1100 W Hafen Ln
Mesquite, NV 89027
(702) 346-6764
casablancaresort.com
Mesquite, Nevada is home to CasaBlanca Golf Club. With the sparkling lakes and healthy green fairways lined with colorful wildflowers, CasaBlanca Golf Club is an oasis in the middle of the desert. This golf course was designed by Cal Olsen and is a par 72 course that is 7,011 yards of beautiful scenery and it plays much longer than it looks.
The CasaBlanca Golf Club course have three par 5's that are tough. You'll see the first out of the three right off the bat on the second hole. Until you get to the green, this hole will play straight and then you'll run into beach bunkers and water. One of the sure ways that you know you're in trouble is the official statement about this hole. In summary, they say that this hole should be played with a conservative approach so that you don't get discouraged at the beginning of your round.
In addition to having the course itself, CasaBlanca Golf Club also has putting and chipping ranges as well as a driving range.
---
Mojave Resort Golf Club
9905 Aha Macav Pkwy
Laughlin, NV 89029
(702) 535-4653
mojavegolf.com
Mojave Resort Golf Club is considered one of the best golf courses in the whole tri state area by many that have golfed here. The Mojave Resort Golf Club has an appeal for those with high and low handicaps via the diverse layout that was designed by Brian Curley, Lee E. Schmidt and Grant Haserot.
The layout of this wonderful course is a mixture of classic links with giant fairways and desert golf. These golfer friendly fairways can give you the impression that this is an easy course but don't let these forgiving fairways fool you. Between the cleverly placed fingered bunkers and the tricky breaks on the greens, this course offers challenges for anyone including scratch golfers. In addition to the already challenging greens, golfers might find themselves running into a water hazard here and there throughout this course.
All that being said, the Mojave Resort Golf Club is a great course that is as scenic as it is fun. When put up against the desert mountains, the lush greens stand out even more but in order to know for sure, you'll have to go see for yourself.
---
Royal Links Golf Club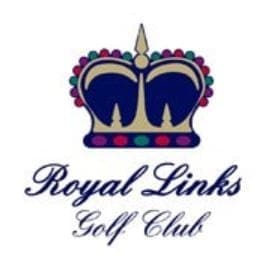 5995 E Vegas Valley Dr
Las Vegas, NV 89142
(702) 765-0484
royallinksgolfclub.com
The Royal Links Golf Club offers the player 18, Perry Dye designed holes. This course is open to the public and has been a fixture in the greater Las Vegas area since 1998. These 18 holes are from 11 different courses on the British Open rotation. If you are an avid golfer or a lover of golf history, this course is the place for you. Royal Links Golf Club will take you back to a time long ago while you experience some of the most iconic holes in the history of golf. At Royal Links Golf Club, you are getting recreations of some of most famous holes in the history of golf. Some of these include the Postage Stamp from Royal Troon as well as Hell Bunker and Road Hole from St. Andrews' Old Course. In addition, you will also see replicas of holes on royal Lytham, Royal Birkdale, Royal Liverpool, Turnberry, Carnoustie, Prestwick and Muirfield.
Because many of these holes are of Scottish design with hidden, deep bunkers, it is recommended to use a caddie. You will see monuments and different parts of the course that indicate places where great moments were had during the history of the British open.
---
Chimera Golf Club
901 Olivia Pkwy
Henderson, NV 89011
(702) 951-1500
chimeragolfclub.com
This course was designed by Ted Robinson Jr and is a par 72 that was built in 2003. It is recognized every years for overall playability, course conditions and service. It is only a 30 minute drive from the Strip and offers a casual golf experience for the public that feels like you are on an exclusive private course. The course provides golfers with fantastic views of the Southern Nevada mountains as well as the Las Vegas Strip and sits within the foothills of the mountains on the eastern side of the valley.
The course is perfect for any level of golfer, but better players will see strategically placed bunkering that comes into play from the back tees on many of the holes. In addition to the bunkers, there are water hazards on holes 9 and 18 that will challenge the golfer while adding to the beauty of this course.
Groups of golfers, no matter the size, can be accommodated at Chimera Golf Club. In addition to the course, the practice facilities are second to none so book your next trip today and enjoy what Chimera Golf Club has to offer.
---
Conestoga Golf Club
1499 Falcon Ridge Pkwy
Mesquite, NV 89034
(702) 346-4292
conestogagolf.com
If you travel about an hour northeast of Vegas, you will find Conestoga Golf Club in the heart of Mesquite, Nevada. This is one of the newest courses in Nevada and is already a hit with novice and scratch golfers alike. This 18 hole course was designed by Gary Panks and it was built in 2009. This course is semi-private but offers public tee times daily. The course meanders through rugged rock outcroppings and canyons. It also features many water obstacles.
From the championship tees, Conestoga Golf Club measures 7,232 yards and from the forward tees you are looking at 5,017 yards. Tifway 419 Bermuda grass is what has been used on the fairways, tees and greens so you can expect high quality when you are golfing here.
Check out Conestoga Golf Club if you want to take a quick drive from Las Vegas. You will enjoy your day and you can take our word on that.