Last Updated on December 14, 2022
Featured Myrtle Beach Golf Courses
Click Here for today's Amazon deals on golf accessories
Myrtle Beach is home to some of the most fun and most challenging golf courses in the United States. Not only do you get the chance to golf at some of the most beautiful courses in the world, Myrtle Beach is home to some of the most beautiful resorts and landscapes that you can find in the United States.
This coastal city is the second fastest growing metro area in the US and it's one of the major tourism centers in South Carolina and the United States because of the extensive beaches, resorts and of course, the golf courses. Because of this rate of growth and the amount of tourism Myrtle Beach, there are many great golf courses to choose from. These courses have to make sure to differentiate themselves from other courses to stand out. Knowing that, you can count on some first class courses for people of all skill levels. This also leads to a plethora of options.
Because of all the choices of golf club, we have created this list of courses in the greater Myrtle Beach area to check out. We also discuss what makes these courses so nice and what makes them stand out from the others. We hope it helps you to narrow your search for some of the best golf courses in Myrtle Beach.
---
Aberdeen Country Club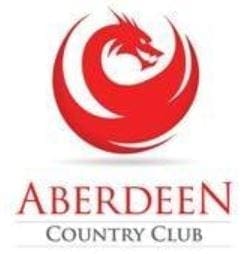 701 Bucks Trail
Longs, SC 29568
(843) 399-2660
playaberdeen.com
Aberdeen Country club might be found a little bit off the beaten path in the more rural area of Longs, South Carolina, but this golf course is known as one of the best in the country as well as one of the best in the Myrtle Beach area. In Golf Digest's "Places to Play 2006", Aberdeen Country Club was ranked 4 stars and it earned the medallion for both service and value in 1998 from Golf Digest.
The award winning layout designed by Tom Jackson gives you 27 holes of beauty. The courses include Woodlands, Meadows and the Highlands. These courses are melded into the natural habitat which includes the Waccamaw River, towering hardwoods and scenic views. In addition, the greens are now Tif-Eagle Bermuda.
This course was opened to the public in 1989 and it can be found along a riverfront preserve that is protected and it is full of wildlife. Enjoy this beautiful course as well as some of their great amenities like the practice bunker, driving range and chipping areas.
---
Barefoot Resort – Dye Course
4980 Barefoot Resort Bridge Rd
North Myrtle Beach, SC 29582
(877) 585-9357
barefootgolf.com
The Dye Course at Barefoot Resort & Golf was designed by Pete Dye and is both a challenge and aesthetically pleasing. This is always the goal for a Pete Dye designed course and he hit the ball out of the park on this course.
This North Myrtle Beach, semi-private course sits with a backdrop of the high-class Barefoot Resort and is surrounded by a private, gated community called The Dye Estates.
Some might think this course is a bit unforgiving, however, players of all skill levels can generally meet the challenges that are built into this 7,343 yard, par 72 course when you are playing from the appropriate tees. Natural grasses are utilized by Dye with fairways that are made of GN-1 Bermuda grass, approaches that are Tifdwarf Bermuda grass, L-93 Bentgrass greens, roughs that have been seeded with Zoysia and Centipede grasses and a hybrid developed Greg Norman turf.
This course is catching the attention of people nationwide and has earned many accolades from local and national outlets. So, come see for yourself and visit the beautiful Myrtle Beach area.
---
River Oaks Golf Plantation
831 River Oaks Dr
Myrtle Beach, SC 29579
(843) 236-2222
riveroaksgolfplantation.com
River Oaks Golf Plantation was designed by Gene Hamm and Tom Jackson. This course is rated 73.0 with a 133 slope and the distance is 6,778 from the Championship tees. River Oaks Golf Plantation is the home of Bear, Otter and Fox nines. You can find this club just 10 minutes from the airport, which makes it very convenient for those looking for a weekend getaway. This course has undergone some serious renovations as of late which featured Champion Bermuda green installations.
This course was carved out of 800 acres of natural beauty that stretch all along the Atlantic Intracoastal Waterway. This course is perfect for golfers of any level. This course offers 27 holes as well as a public driving range for those that want to get a little warm up in before they hit the course. Three nines that we mentioned above are open to the public and named after animals that inhabit the locations like the Bear, Otter and Fox. Take your pick on the one you'd like to try. No matter what you pick, you will have a great time.
---
The Hackler Course
107 Citadel Dr
Conway, SC 29526
(843) 349-6600
coastal.edu/hacklercourse
Hackler Golf Club is locked just 10 miles from Myrtle Beach in Conway. It is the official course for the members of the Coastal Carolina University golf teams. The layout of this course is maintained by Horry/Georgetown Technical College's Turf Management Program and it is operated by their Professional Golf Management program. The course was designed by Gene Hamm, it has a rating of 72.6 and a slope of 126. From the black tees, the distance of Hackler golf course is 6,812 yards.
Hackler Golf Club is a par 72 course and has recently undergone some big renovation projects to keep improving on this already beautiful golf course. The idea behind all of these renovations was to keep up with all the other championship course layouts on the Grand Strand and give golfers an experience they won't forget anytime soon.
Some of the highlights of this course include a practice facility that features an all-grass driving range, 3,000 square foot putting green and a practice bunker. They are also one of 20 university programs that have been accredited by the PGA of America.
---
Colonial Charters Golf Club
301 Charter Dr
Longs, SC 29568
(843) 399-4653
colonialchartersgolf.com
You can find Colonial Charters Golf Club in Longs, South Carolina. This spot is just a few minutes away from the shopping, attractions and fine dining of North Myrtle Beach, but you aren't there for the attractions. If your plan is to spend a weekend golfing, then you have come to the right place.
Colonial Charters is a magnificent 18 hole golf course for any people that want to visit the Grand Strand. It was designed by Rick Robbins, it is a par 71, has a slope of 132 and the rating is 71.5. Colonial Charters is a member of the Founders Group International as well. This means that in terms of great courses, Colonial sits right at the top with some other courses. This course captures a beautiful woodland backdrop that sits in the northwest section of one of the biggest golf cities in the world.
This course is known to be easy on the beginners. This means that it is a great course to invite your friends out to or to have a charity outing for a great cause. On this course, you won't have the pressure of long fairways or the unforgiving natures of too many bunkers.
---
SouthCreek at Myrtle Beach National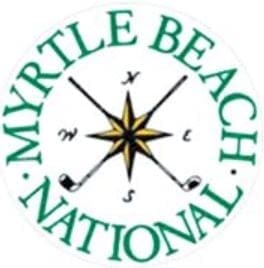 4900 National Dr
Myrtle Beach, SC 29579
(843) 235-4653
myrtlebeachnational.com
Of the Myrtle Beach National family, SouthCreek is one of the three that seems to be the most popular of all the courses. It has its own very distinct character that makes it a hit among visiting golfers and locals alike.
SouthCreek is an Arnold Palmer signature course. It is a par 72 with a slope of 132. It measures 6,400 yards from the back tees so it isn't the longest course, but what it lacks in length, it makes up for in needed accuracy. This course teaches the golfer that instead of force and strength, finesse and accuracy are what will get you through this course unscathed. That makes this course a tough one for golfers of all levels. From the novice to the scratch golfer, SouthCreek has something for everyone.
SouthCreek has a dramatic par 5, 10th hole that doglegs around a large lake. The 13th hole is a par three with a large waste bunker leading up to the small green. The 18th is a par 4 and measures 380 yards. It has a steep faced bunker in front of the green which requires the golfer to clear that if they want to hit the green. Come check out these, and the other beautiful holes on this course.
---
Arrowhead Country Club
1201 Burcale Rd
Myrtle Beach, SC 29579
(843) 236-3243
arrowheadcc.com
You can find Arrowhead Country Club in Myrtle Beach. This wonderful 27 hole course features a canvas of MiniVerde Bermuda greens and Bermuda Fairways that follow the Intracoastal Waterway for one of the more aesthetically pleasing courses in South Carolina.
This par 72 course was designed by Tom Jackson and Ray Floyd. These nine hole courses all offer something a little bit different in their being surrounded by wetlands, hardwood forests and use of diverse elevation. You are getting some of most well-manicured fairways and greens in the area and this can be confirmed by anyone that has been on this course.
Arrowhead earned the title of South Carolina's Golf Course of the Year in 1998 and not a lot has changed since. It is still one of the favorites for people visiting or that live in the area.
In addition to being a great course for adults, Arrowhead also has a special junior golf program. That means that no matter your age or skill level, there is something for you at Arrowhead Country Club.
---
Sandpiper Bay Golf & Country Club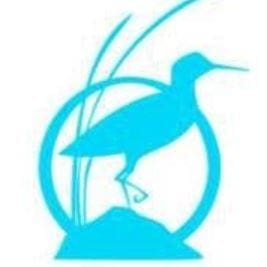 800 N Sandpiper Club Dr
Sunset Beach, NC 28468
(800) 356-5827
sandpiperbaygolf.com
Sandpiper Bay Golf Club was designed by the infamous Dan Maples. From the Championship tees, this course is 6,850 yards, is a par 71 with a slope of 133 and a rating of 72.6. This course offers a fantastic golf experience at a price that you can afford. This makes it one of the best values on to be had when golfing on the Grand Strand.
This course recently underwent some upgrades where they installed MiniVerde Bermuda greens for every hole on the course. They also removed 280 trees for a more playable course in 2015, added new bunker sand, seal coated the cart paths and parking lot, as well as improving the drainage. In the natural settings of wetlands, creeks and lakes, Sandpiper Bay Golf Club really lets you experience what Myrtle Beach has to offer.
Sandpiper Bay can be found just 25 miles north of Myrtle Beach in Sunset Beach, North Carolina. It was named one of the "Places to Play" by Golf Digest as well as being given 4 stars by them.
---
Beachwood Golf Club
1520 Hwy 17 S
North Myrtle Beach, SC 29582
(843) 272-6168
beachwoodgolf.com
Beachwood Golf Club is located in North Myrtle Beach and offers 18 wonderful holes to be golfed by the novice to the scratch golfer. This course was designed by Gene Hamm and was built in 1968. The idea behind the design of this course was to offer golfers a playable layout that is groomed like it is ready to be used on the PGA Tour. As a matter of fact, this course has been used for the Grand Strand Amateur as well as the Carolina Open and the Carolina Senior PGA Championship.
Beachwood Golf Club has a reputation of having one of the most well-manicured courses on the Grand Strand and if anything is going to beat that, it might be their top notch customer service. Their club house has everything you need including a full bar and golf club rentals for those that weren't planning on a day on the links. Come enjoy what Beachwood Golf Club has to offer so you can see what all the talk is about.
---
Blackmoor Golf Club
6100 Longwood Dr
Murrells Inlet, SC 29576
(843) 650-5555
blackmoor.com
Blackmoor Golf Club is the only Gary Player signature course in Myrtle Beach. You can find this outstanding course on the Longwood Plantation along the Waccamaw River. This course is simply beautiful and utilizes the natural land and layouts of the property while offering some great views to give you quite the experience.
Gary Player used his talent and experience to create a true test of golf for even the scratch golfer through this finesse oriented golf course. However, don't think that if you're not a scratch golfer you can't play here. Even high handicap players will have a great time here.
Blackmoor has a combination of outstanding facilities and friendly staff members which make this course a must play year in and out. You can even find many opportunities for free or discounted rounds.
They offer a Prime Time Signature Package which allows a chance to play for no cost at a preferred tee time. This also goes for other Prime Time Signature courses in the area. Kids always play for free when accompanied by a paid adult.
---
Arcadian Shores Golf Club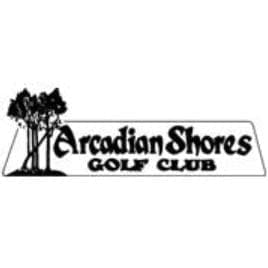 710 Hilton Rd
Myrtle Beach, SC 29572
(843) 449-5217
arcadianshoresgolf.com
Arcadian Shores Golf Club was designed by the well-known golf designer, Rees Jones. This course has complex greens, uniquely contoured fairways and a plethora of well-placed lakes and live oaks. All of the above give Arcadian Shores Golf Club a very unique personality. Arcadian Shores is located right in the heart of Myrtle Beach and is a quick jog from all of the area accommodations. This has become a regular spot for locals and visiting golfers because of the convenient location.
With a rating of 73.2, a slope of 137 and 6,800 yards from the tips, the course will give the amateur golfers a fun test while really giving low handicappers all they can handle. You will find strategically placed bunkers surrounding the elevated greens, but as long as you hit your tee shot into the fairway, you should be set up for an acceptable approach. Seven of the holes on this course run along freshwater lakes.
One fun fact about this course is that hole 13 was named as one of the best holes in South Carolina by the PGA and by the many golfers that come through the area.
---
Crown Park Golf Club
2225 Hwy 9 E
Longs, SC 29568
(843) 756-3200
crownparkgolf.com
Crown Park Golf Club is located in Longs, South Carolina. This course has a rating of 71.2 while having a slope of 125 and measures 6,477 yards from the Championship tees.
This course has 18 winding holes that traverse through the Carolina pines. Crown Park Golf Club gives players an unspoiled look at the natural beauty that was present long before the course was built. Crown Park offers a fun challenge for the high handicappers while also giving the season golfer all they can handle. This course has zero housing in the area and it is a second-shot course. This is definitely something you want to see before you leave the greater Myrtle Beach area.
Crown Park Golf Club offers a solid, straightforward test for any skill level. You can find this isolated course just south of the state line on Highway nine so don't miss your chance.
---
Grande Dunes Golf Club
8700 Golf Village Ln
Myrtle Beach, SC 29572
(843) 315-0333
grandedunesgolf.com
Grande Dunes Golf Club has a laundry list of awards that it has been accumulated over the years. This course offers 18 holes of challenging and naturally beautiful golf. It was named "National Golf Course of the Year" by the National Golf Course Owners Association of America in 2009.
The Roger Rulewich Group designed this spectacular layout and set in on a high bluff. This creates quite a view of the Grande Dunes Marina, Intracoastal Waterway and the Marina Inn at Grand Dunes which is a four-diamond resort. One of the major characteristics that Grande Dunes is known for is its top quality links style design which features expansive Bermuda grass fairways and modestly contoured Champion Bermuda greens.
Not only is the golf great but you can check out the Mediterranean style clubhouse when you finished up your round. It features a full service golf shop, dining areas and put, lockers for both men and women, as well as an outside balcony that looks over the 18th green.
---
Pawleys Plantation Golf & Country Club
70 Tanglewood Dr
Pawleys Island, SC 29585
(843) 237-6000
pawleysplantation.com
Pawleys Plantation Golf Club is surrounded by creeks and marshes that thread through Pawleys Island. It is framed by 200 year old oaks that are draped in moss, which makes the course a perfect place to play to get in a memorable round of golf.
1988 was the year this classic Lowcountry course was opened. Jack Nicklaus took his time when designing this course and it shows in the various looks that are given to each golfer. A person might visit Pawleys Plantation Golf Club multiple times a year and never see the same shot twice. This is because of the unique obstacles that sit against the Bermuda grass greens, the water lined fairways and the sand bunkers.
Zagat named Pawleys Plantation one of "America's Top Courses." This course offers 18 holes that stretch 7,026 yards from the Championship tees. It is a par 72 with a slope rating of 140.
---
Burning Ridge Golf Club
500 Burning Ridge Rd
Conway, SC 29526
(843) 347-0538
burningridgegolfclub.com
Burning Ridge Golf Club is one of Myrtle Beach's finest golf courses. It was voted Myrtle Beach Golf Course of the Year in 2006 and is known for the excellent layout and friendly staff.
In terms of what this course offers, you can find 18 holes of towering trees and placid lakes lining the rolling fairways. This course was designed by Gene Hamm and is considered one of his finest works. This course also features large landing areas off of the tees and greens that are protected well.
If you are looking for a place that the locals and visitors consider one of Myrtle Beach's finest, then visit Burning Ridge Golf Club.