Last Updated on December 14, 2022
Featured North Carolina Golf Courses
Click Here for today's Amazon deals on golf accessories
North Carolina is known as one of the best golfing states in the United States. This is a state where fine courses are packed into this beautiful state for some of the most scenic and most challenging courses in the world. As proof, there have been five PGA Championship majors played in North Carolina including three U.S. Opens, the PGA Championship in 1974 and another PGA Championship in 1936. In addition to the major championships, The Wells Fargo Championship is played here as well as The Wyndham Championship.
You might wonder what makes North Carolina such popular state for these beautiful golf courses. Much of golf's history takes place in North Carolina and some of the finest courses in the world reside there. Golfing in North Carolina is huge and there are plenty of places to choose from.
Because there are so many golf clubs in North Carolina, it might be difficult to find your landing spot for your next golf trip. This is why we've compiled a list of some of our favorite golf courses and clubs in the state. From mountain courses to links style, North Carolina has it all and we want to make sure your search for a place to go is a little easier.
Below you will find our list of the best North Carolina golf courses. In our list you will find descriptions and facts about these courses. Please enjoy this list and if you have any questions, reach out.
Dormie Club
6033 Beulah Hill Church Rd
West End, NC 27376
(910) 947-3240
dormienetwork.com
Dormie Club is a Coore & Crenshaw design that gives you that minimalistic feel you've been looking for out on the golf course. Dormie Club sits just north of Pinehurst Resort in an area of wooded and sandy terrain that spans over 300 acres. This is a course that has grabbed the attention of those that have golfed here. It might not have all the attention it deserves at this point because it was opened in 2010, but it is sure to be on its way to many more future accolades and high rankings.
The fairways at Dormie Club are wide and forgiving which gives golfers the chance to pick their angles upon approach. Because of the land this course sits in, you don't get a lot of traditional rough around the fairways. Instead, the corridors meld into the sandy wasteland that is native in the area.
A round at Dormie Club starts with five straight holes that are par 4, with one of them measuring slightly less than 400 yards from the back of the tee box. There are only two par 3's on this course and they are the 7th and the 9th holes. Between those is a 477 yard par 4 that will challenge some of the better golfers in the area.
---
Starmount Forest Country Club
1 Sam Snead Dr
Greensboro, NC 27410
(336) 299-0425
starmountforest.com
The first round of golf ever played at Starmount Forest Country Club happened on August 1 of 1930 and since that point, this course has hosted a plethora of big tournaments including the Greater Greensboro Open, the United States Women's Open, the Carolina Open and many amateur championship tournaments.
Starmount Forest Country Club covers a span of 155 acres in the neighborhood of Starmount. It is located less than 10 minutes from the Greensboro Airport and just a few miles from downtown Greensboro, NC. Some might let the proximity to the city fool them, but this course is by no means a flat track.
With the extensive history of Starmount Forest Country Club, this course now has a reputation that is held up by its Champion Bermuda Grass greens. It's hard to find a better putting surface in the area and Starmount Forest Country Club was one of the first clubs to make the switch to Bermuda Grass. This is one of the things that members and visitors talk about when they visit Starmount Forest Country Club.
---
Duke University Golf Club
3001 Cameron Blvd
Durham, NC 27705
(919) 681-2288
golf.duke.edu
Duke University Golf Club was first envisioned by Coach Wallace Wade, Eddie Cameron and President William Preston back in the 1930's. They did so after scouting the Duke Forest and talking about their desire to have a course there. This idea ended up getting the support it needed from the right people and by 1941, the plans were in the works. Perry Maxwell was the renowned architect that drew up the original plans and the course was going to built before the second World War. However, When Pearl Harbor was bombed, the plans were put on hold.
Fast forward to the end of the war, the building of this beautiful course was put into action. The location was carefully chosen because they wanted it to be the future home of major championships. To make sure the course incorporated the natural beauty around it like the towering pines, varieties of hardwoods and the stunning shrubbery, the university reached out to Robert Trent Jones Sr.
Jones created a masterpiece that is 7,154 yards from the championship tees with four par 5 holes and four par 3 holes for your enjoyment.
---
Charlotte Country Club
2465 Mecklenburg Ave
Charlotte, NC 28205
(704) 334-0836
charlottecountryclub.org
Charlotte Country Club was founded in 1910 and it was the originally designed by Donald Ross back in 1926. It was eventually updated by Robert Trent Jones Sr. in the 1960's. Finally, the layout was remodeled in recent years by Ron Pritchard who has a great track record of reviving old Donald Ross designs.
The course at Charlotte Country Club measures more than 7,300 yards on a course that spans across rolling terrain with fairways that are beautifully lined with trees. Some of the most notable holes on this course include 4th hole which measures 430 yards and leads to a kidney shaped, and thin green. The next notable hole is the 8th and that measures 475 yards. This is a long par 4 that leads you over the Briar Creek on the way to the hole. Finally, the 16th and 18th holes are popular and are both strong par 4's that will end your round nicely.
Charlotte Country Club has hosted three USGA tournaments in recent years. The first was the US Amateur in 1972, followed by the US Senior Men's Amateur in 2000 and most recently, in 2010 they hosted the US Women's Amateur.
---
Pine Needles Lodge and Golf Club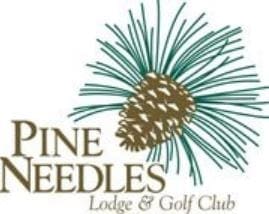 1005 Midland Rd
Southern Pines, NC 28387
(910) 692-7111
pineneedleslodge.com
Pine Needles Lodge and Golf Club can be found in the North Carolina sandhills. This is the home of Donald Ross because the area reminded him of his native Scottish land.
Pine Needles Lodge and Golf Club is one of Donald Ross's most beautiful creations and it was designed in 1927. While many people head to North Carolina to hit the links at Pinehurst, you would be foolish to pass over Pine Needles. This course played host to three different Women's Open Championships and they choose this course because of its challenging layout. John Fought restored this course in 2005 and brought it back to the original stunning course that it once was.
Pine Needles is an award winning course that is worth the visit. It was the first course in the nation to be the host for four US Women's Open Championships and it was named the #4 course in North Carolina by Golfweek. Pine Needles course covers over 7,000 yards of undulating hills and manicured fairways. This course offers a challenge for golfers of all skill levels so, if you were thinking of traveling to North Carolina for some golf, don't forget about Pine Needles Lodge and Golf Club.
---
Southern Pines Golf Club
290 Country Club Cir
Southern Pines, NC 28387
(910) 692-6551
southernpinesgolfclub1906.com
When traveling to the Pinehurst area, don't miss out on Southern Pines. This course is a classic Donald Ross designed golf course with some rolling and gentle hills that sit right outside of the town of Southern Pines. It's has great routing that uses the slope of the area to their advantage and some would say to perfection. None of the slopes here are excessive or contrived. In terms of the greens, these are pretty standard in terms of Ross designs, however, the run offs and slopes are not too bad.
The great thing about golfing at Southern Pines Golf Club is that it is open during the day and relatively empty. This means you can get a quick round in. Some have said the maintenance leaves a little to be desired but outside of that, this course is great. Overall, this is a fantastic course that is loved by most golf purists. Add a little TLC, and you've got yourself a top of the line course that is loved by everyone.
---
Elk River Club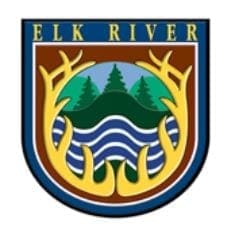 1000 Club House Dr
Banner Elk, NC 28604
(828) 898-9773
elkriverclubnc.com
Elk River Club is the hone of the first Jack Nicklaus Signature Golf Course in the state of North Carolina. On this magnificent course, the elevation ranges from around 3,500 feet to 4,600 feet. Because this course opened in the year 1984, it is consistently named one of the most beautiful courses in the state and one of North Carolina's Top Ten Golf Courses. The great thing about this Jack Nicklaus designed course is that it does a great job of integrating the native beauty and landscape as a characteristic of the Blue Ridge Mountains. This perfectly manicured course meanders around shimmering lakes, tree lined fairways and the Elk river.
The fairways at Elk River Club are relatively wide which makes this a great course for the novice but the real character of this course lies in your approach to the undulating and fast greens. The short 13th hold plays to a green that is elevated and almost two tiered. In addition, Elk River Club offers four challenging par 3 holes that are simply beautiful. All of this adds up to Elk River Club being one of the best Mountain courses in the Southeastern United States.
---
Tobacco Road Golf Club
442 Tobacco Rd
Sanford, NC 27332
(919) 775-1940
tobaccoroadgolf.com
Tobacco Road Golf Club has a storied history as one of the finest golf courses in all of the United States. This course was constructed on land that was used by tobacco farmers. It was later moved and shaped through sand excavation and mining before being molded and crafted by the imagination of an artist and the gifted eye of Mike Strantz. With the eye of Strantz, he turned what was nothing more than a walking path through a worn sand quarry into one of the best golf courses in the nation.
When Strantz began this mission, he let the undulating terrain evolve into a design that has become one of the most uncompromising in all of golf. Beyond the stunning vistas and panoramic views lie a course that will test even the best golfers. There are five sets of tees to choose from which means that even the novice golfer can have a great time at Tobacco Road Golf Club. Keep in mind though, it was the vision of Strantz to create a course that will test a player's wits, determination and eye.
---
Champion Hills Club
1 Hagen Dr
Hendersonville, NC 28739
(828) 693-0072
championhills.com
Champion Hills Club is 18 holes of fantastic golf designed by the great Tom Fazio. This layout is said to look harder than it is and it was designed to allow golfers of all skill levels to be able to enjoy themselves on the course. In his creative ways, Fazio was able to route the fairways in a way that 14 of the 18 holes play downhill.
It was originally opened for play in 1991. This extremely forested course in the mountains is the home to many fascinating holes that will leave any golfer leaving Champion Hills Club thinking about how beautiful this place is. Some of these unique holes include the 7th hole with a dogleg, the 13th par 5 and the home hole which leads you uphill to a two tiered green.
However, the most memorable hole at Champion Hills Club is most likely the par 3 9th. The tee box sits more than 100 feet (about 12 stories) above the green. This hole is considered by many as being the best hole in all the state.
---
Tot Hill Farm Golf Club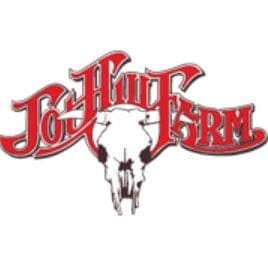 3185 Tot Hill Farm Rd
Asheboro, NC 27205
(336) 857-4455
tothillfarm.com
Tot Hill Farm Golf Club was ranked the 7th Hardest Course in America and was rated 4.5 stars in both 2008 and 2009 by Golf Digest. Tot Hill Farm Golf Club is one of the most awe-inspiring and breath taking golf courses you will ever play on. Mike Strantz designed this wonderful course as well other well-known courses like Stonehouse, True Blue, Royal New Kent, Caledonia and Tobacco Road. This course is among one of Strantz' finest works and another creation added to his collection of landscape area.
Tot Hill Farm Golf course meanders through a maze of majestic creeks and rock formations to provide the golfer with a wide variety of stunning views and heart pounding shots. This course offers visitors five sets of tees to challenge any handicap. In addition, the giant greens put a premium on shot placement.
You can find Tot Hill Farm Golf Club in Asheboro, North Carolina just 3.5 miles off Hwy 220 South which makes this an easy detour from Myrtle Beach or Pinehurst. Come visit Tot Hill Farm Golf Club soon to see what all the talk is about.
---
Mountaintop Golf and Lake Club
1638 High Mountain Dr
Cashiers, NC 28717
(828) 743-4707
mountaintopgolfclub.com
Mountaintop Golf and Lake Club is one of more than a dozen courses that are run by Michael Meldman's Discovery Land Company. Mountaintop Golf and Lake Club is a course designed by famed golf architect Tom Fazio. This course sits within the Carolina Blue Ridge Mountains in a private retreat.
Routed around the Hurricane Lake wetlands, the tree lined holes offer the golfer impressive elevation changes to be encountered along the way. It starts at the first and second hole in which both offer elevation drops of over 100 feet. Keep in mind, this is not a freewheeling downhill course overall. Players will have to work their way through just a couple inclines throughout the round. The most notable of these would be the 15th and the 18th holes.
Fazio spent a great deal of time walking the woodlands and hills of Mountaintop to make sure the course flows with the native topography and to take advantage of the challenges this course offers. What you get from this Fazio design is a Carolina mountain inspired course that offers challenges for all.
---
Legacy Golf Links
12615 US-15
Aberdeen, NC 28315
(800) 344-8825
legacygolfnc.com
Legacy Golf Links is a Jack Nicklaus designed golf course that you cannot miss if you are visiting Aberdeen, Southern Pines or the Pinehurst area of the Tar Heel state. Even though Legacy Golf Links is one of a few different courses in the area to host a USGA National Championship, this course is very friendly to the average golfer. Legacy Golf Links offers something for golfers of all skill level.
Legacy Golf Links was renovated in 2012 and is now routed around five lakes and features Mini Verde greens. They have what might be considered the best collection of par 3 holes in the whole area and the 18th hole was named the best finishing hole in the Aberdeen, Southern Pines and Pinehurst area. This hole is nicknamed "The Bear" and you will see why when you take the challenge.
This course got a 4.5 star rating from Golf Digest and was rated as a Top 50 Public Course to Play by the team at Golf Word.
---
Old North State Club
201 Old North State Club Ln
New London, NC 28127
(336) 461-4447
oldnorthstateclub.com
Old North State Club is another golf club operated by McConnel Golf. They are one of eight but this Tom Fazio masterpiece is a gem in the middle of North Carolina. This course winds through the peninsula wildlife sanctuary wetlands known as Uwharrie Point as well as rolling through the hills. This course offers stunning views and the landscape allowed Fazio to create one of the most exciting closing holes in the whole state.
You won't find any housing along these holes. Fazio did a fantastic job of using the landscape. The inland holes are amongst the forest across from Badin Lake. However, after spending time there, you will end your round with three fantastic water holes that will keep you wanting more.
The 16th hole is 427 yards and heads downhill to a lake bordering green. The 17th hole's green sits on the other side of inlet meaning you will have to carry over on this challenging hole. Finally, the 18th is 568 yards of green grass and spectacular views. We suggest visiting Old North State Club the next time you are in the area.
---
Wade Hampton Golf Club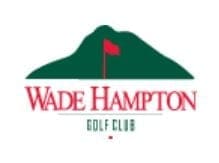 NC-107
Cashiers, NC 28717
(828) 743-5950
wadehamptongc.com
Wade Hampton Golf Club was built to give golfers a stunning and exhilarating, 18 hole golf course they can enjoy before using the complementary Clubhouse facility. This is a member owned, private, not for profit, non-discriminatory golf club that can be found in the mountainous Cashiers, NC area.
Wade Hampton Golf Course measures 7,302 yards from the back tees and has options for golfers of all skill levels. It is always considered amongst the top 20 courses in the state and is often referred to as "Tom Fazio's Masterpiece". Wade Hampton Golf Course was dubbed the "Best New Private Course for 1987" by Golf Digest and is one of three golf courses still being named as one of the top 20 courses in America for over 50 years.
If you were thinking about becoming a member of a golf club in North Carolina, give Wade Hampton Golf Course a thought because it is constantly one of the finest courses in the area.