Featured Palm Springs Golf Courses
Click Here for today's Amazon deals on golf accessories
It doesn't matter what season it is, in the greater Palm Springs area golf is a sport that is played all year long. For both locals and desert guests alike, the greater Palm Springs' 120 plus courses offer a plethora of options for casual games, member options, junior golf, spectating, tournaments and instruction.
For those visiting the area and looking for ways to hit the links with their friends or family, Palm Springs offers a course from everyone. You might wonder what makes Palm Springs such popular city for these beautiful golf courses. There is a great deal of history behind the golf courses in the Palm Springs area the clubs that are currently in the area are adding to this history.
Because there are so many golf clubs in Palm Springs, it might be difficult to find your landing spot for your next golf trip. This is why we've put together a list of some of our favorite golf clubs and courses in the state. From mountain courses to links style, Palm Springs has it all and we want to make sure your search for a place to go is a little easier.
Below you will find our list of some of the best Palm Springs golf courses. In our list you will find facts and descriptions about these clubs. Please enjoy this list and if you have any questions, reach out.
---
Eagle Falls Golf Course
84245 Indio Springs Dr
Indio, CA 92203
(760) 238-5633
eaglefallsgolf.com
Eagle Falls Golf Course was created by renowned golf course designer, Clive Clark. Clark took a section of desert land and turned it into something that will capture your eye and your interest. This desert golf course was carved out of the land with water features and elevations that aren't usually open to the public. However, this 18 hole, par 72 course is open to everyone and everybody. Eagle Falls Golf Course stretches 6,715 yards and offers the scratch golfer quite the challenge while keeping it playful for those of us that can only get out a few times a year.
Eagle Falls Golf Course features a driving range, the latest new GPS on 80 new golf carts, an extremely friendly staff and a fully stocked pro shop with a snack bar. In total, Eagle Falls Golf Course has everything you need for a great day on the course. The team at Eagle Falls Golf Course wants you to come by and enjoy what they have to offer. This desert gem is going to leave you wanting more.
---
Escena Golf Club
1100 Clubhouse View Dr
Palm Springs, CA 92262
(760) 778-2737
escenagolf.com
Escena Golf Club is the epitome of the repositioning and revitalization of Palm Springs as a cosmopolitan retreat in the middle of the desert. Escena Golf Club has followed the idea of all that is new in Palm Springs and offers the golfer a sense of belonging via the way that they have redefined golf course architecture. Escena Golf Club is an eclectic, urban, sophisticated and unique golf course all wrapped up in one.
This course is nestled in the desert mountains and features a Nicklaus Design 18 hole championship course that will test even the best golfers. This course gives you the feeling of all the new features a modern golf club has mixed with the historical feel of the courses of old.
Escena Golf Club is 7,233 yards long and a par 72. This public course in Southern California sits on 172 acres of land that is populated by multiple water features and native areas that are landscaped for your pleasure. This is perfect for any skill level of golfer so, the next time you are planning a trip to the Palm Springs area, consider Escena Golf Club when you choose a place to go.
---
Desert Dunes Golf Course
19300 Palm Dr g
Desert Hot Springs, CA 92240
(760) 251-5370
desertdunesgc.com
Robert Trent Jones, Jr. was the creative mind behind this beautiful desert course that happened to be one of the first that he designed in terms of desert courses. With its mature desert trees and large dunes, Desert Dunes Golf Course was voted as one of the best in all of Southern Cal. This course has a special Scottish links vibe that you'll love.
Here you will find water hazards on many holes as well as fast and sloped fairways and slim fairways. All of the above make this course very challenging to anyone looking to get a round of golf in. The elevation changes are plentiful throughout Desert Dunes. Added difficulty comes from the natural desert vegetation and plants that have been left unaltered by people. One of the tougher holes is the par 3 5th hole that necessitates a strong shot off the tee over a desert landscape. Desert Dunes also has Bent Grass greens.
You won't find any traffic noise or condo lined fairways at Desert Dunes Golf Course and this is one of the only courses in the area that can make these claims. This will feel like a trip through the desert. The team at Desert Dunes went out of their way to make sure the natural habitat was untouched.
---
Heritage Palms Golf Club
44291 S Heritage Palms Dr
Indio, CA 92201
(760) 772-5755
hpgcc.com
Heritage Palms Golf Club can be found a little bit east of Palm Springs. This true desert gem is an Arthur Hills designed, 18 hole championship course that offers the golfer one of the best and most enticing courses in all of Southern California. Heritage Palms is 6,722 yards of pure golfing bliss. Par for the course is 72 and Heritage Palms Golf Club offers many sand traps that are greenside as well as four large lakes to work around. This course is as rewarding as it is challenging and the layout is one that you will want to see at some point in your life. Heritage Palms Golf Club has wonderful playing surfaces and the conditioning is second to none.
In addition to the course itself, Heritage Palms Golf Club has a clubhouse that is 30,000 square feet. It has a traditional pro shop, practice facility, delicious restaurant, a conference center and green fees that anyone can afford. Heritage Palms Golf Club is a championship course that has everything you will need for a great day out in the sun. There isn't one hole like another here with their use of elevation changes, water and bunkers. You don't have to take our word for it. Check it out next time you are in Southern California.
---
Mesquite Golf & Country Club
2700 E Mesquite Ave
Palm Springs, CA 92262
(760) 323-9377
mesquitegolfcc.com
Mesquite Golf & Country Club features undulating fairways with spectacular views of the mountains and mature trees all over the course. This course has many palm trees, eight small lakes to work around and it is bunkered very well. When the water is flowing, this course gets pretty tough because it plays along and over a streambed.
Mesquite Golf & Country Club has played host to many Golden State Tour events as well as several local PGA Tour events. While being slightly shorter than many championship courses at 6,400 yards, Mesquite Golf Course makes up for the length with a challenging round that the legendary Bob Hope used to love.
This is a traditional 18 hole championship course. Bert Stamps was the architect and it was built in 1985. He developed Mesquite Golf Course in the shadow of the magnificent Santa Rosa and San Jacinto mountain range and it offers some of the most aesthetically pleasing views in all the valley. This course features seven bridges over the tree lined fairways, five different lakes and over 800 palms. We recommend going to check it out for yourself.
---
Mountain Vista Golf Club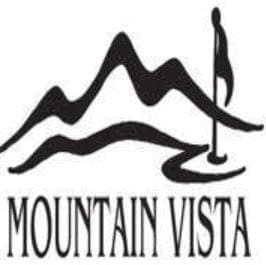 38180 Del Webb Blvd
Palm Desert, CA 92211
(760) 200-2200
mountainvistagolfclub.com
Mountain Vista Golf Club is an 18 hole championship course with a par of 72. This wonderful course was designed by the two time PGA Player of the Year and PGA Tour great, Billy Casper. That being said, reward your group with a fun round on this challenging and beautiful course.
Mountain Vista Golf Course sits amongst the San Gorgonio, San Jacinto and Santa Rosa mountain ranges. They welcome players of all skill levels to come experience this challenging course and enjoy the magnificent views that are offered here. While you are on the course, take notice of the emerald green fairways lined by palms and native flowers, the cascading waterfalls and the immaculate greens.
The Santa Rosa course at the Mountain Vista is a par 72 and is 6,669 yards long from the back tees. The course rating sits at 72 and it has a 128 slope rating. It was designed by Greg H. Nash and Bill Casper and was opened to the public in 1992. This course is one that you need to play if you live in the area or are visiting.
---
Cimarron Golf Resort
67603 30th Ave
Cathedral City, CA 92234
(800) 701-1656
cimarrongolf.com
Cimarron Golf Resort was opened in the year 2000 and since then, they have racked up the accolades. Golf Digest named Cimarron Golf Resort one of the best places to play and have also been noticed by Palm Springs Life and the ESPN Zagat Survey. Golf for Women magazine also named Cimarron Golf Resort one of the Top 100 courses that are Women-Friendly.
All that being said, the team at Cimarron Golf Resort will never rest until everyone that plays a round is satisfied. They are the favorite course by locals and visitors alike. The championship layout at Cimarron Golf Resort prides itself on taking on the lay of the land and having more of a desert feel than many of the green covered golf courses in the greater Palm Springs area. In addition to taking on the desert feel, Cimarron Golf Resort has a British Isles vibe with crushed white marble sand filling the bunkers.
Cimarron Golf Resort is one of the best public courses that you can play in the area. John Fought was the designer of this beautiful course and might be one of his finest works. Come take a glimpse for yourself and see what all the talk is about.
---
Shadow Hills Golf Club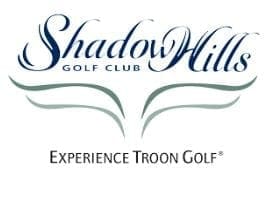 80875 Ave 40
Indio, CA 92203
(760) 200-3375
shadowhillsgolfclub.com
Prepare yourself for the stunning sights and challenging golf at Shadow Hills Golf Club. This course is an 18 hole championship course that spans 6,304 yards from the back tees and is a part 71.
The front nine of the course was opened to in 2004 followed by the back nine that opened in the year 2005. Shadow Hills Golf Club was designed to give the golfer a plethora of challenges that will keep them coming back for more and testing themselves. This course offers a challenge for golfers of all skill levels. All of the tees available to play from are a par 71 and they are designed to make sure the novice golfer has a great time in addition to the low handicappers.
This course is defined by rolling, wide fairways that are snug to the edges of the land like carpet. They are big enough to allow for some curve off the tee but not so wide that you can be careless with your shots. It is important to hit the fairways on this course because the greens are going to challenge you. These greens are undulating and medium in size. If you are going for birdies, you better be accurate.
---
Indian Palms Country Club
48630 Monroe St
Indio, CA 92201
(760) 775-4444
indianpalms.com
Indian Palms Country Club offers golfers from all over the world their 27 hole championship course that has recently been upgraded by way of a three phase process of revitalizing the facilities by putting a modern twist on the course while preserving the already beautiful and historical integrity of this course. Indian Palms offers three 9 hole courses for your pleasure including the Indian, Royal and Mountain nine. All three of these courses have been designed to test the golfer's skill and accuracy and not so much the distance and strength of the golfer.
Each of these nine holes offers something just a little bit different than the next. They all take complete advantage of the natural surrounding terrain, making these all great courses to spark the interest of any golfer. When you golf Indian Palms Country Club, you will come across water on 15 of the 27 holes as well as many strategically placed bunkers. You can find hundreds of mature trees lining the fairways on most of the desert courses. The signature hole here can be found on the Mountain Nine. This is the par 4, 301 yard 5th hole. What makes this hole special is the island green.
---
SilverRock Resort
79179 Ahmanson Ln
La Quinta, CA 92253
(760) 777-8884
silverrock.org
An Arnold Palmer Classic Course, SilverRock Resort is one of the Home Courses of the Bob Hope Chrysler Classic. From the longest tees, this course measures 7,578 yards. This makes it one of the longest courses on the PGA Tour and the longest in all of Palm Springs. This beautiful course is situated at the base of the Coral and Santa Rosa Mountains. Opened in 2005, SilverRock Resort is closer to these mountains than any other public course in the greater Palm Springs area.
The results of being so close to the mountains are breathtaking views that are hard to come by. The combination of wonderful service and magnificent conditioning from tee to green provide an unparalleled golf experience for anyone that chooses to spend some time on the course.
This course was once known as the last great piece of Coachella golf property and now it has the Arnold Palmer stamp of approval. Come see what all the talk is about and visit this wonderful course the next time you're in Southern California.
---
Desert Princess Country Club
28555 Landau Blvd
Cathedral City, CA 92234
(760) 322-1655
desertprincesscc.com
Desert Princess Country Club was designed by the renowned David Rainville and is filled with 27 championship holes for your enjoyment. Each of the nine holes that you will experience offer something a little different for a fun a challenging round of golf. All of these courses offer beautiful views of the mountain ranges that surround Desert Princess Country Club.
The Vista nine gives the golfer a variety of rolling fairways mixed with a links style golf course. The Lagos nine offers water holes on six of the nine holes and the Cielo nine offer both guests and members a scenic yet challenging nine hole experience in which water comes into play on eight of the nine holes.
Desert Princess Country Club has four sets of tees to offer challenges to the scratch golfer while making sure the weekend warrior has a blast when hitting the links too. From the championship tees, Desert Princess Country Club measures 6,781 yards and the forward tees measure 5,217 yards. You will get a mostly flat course with very wide fairways large lakes that come into play on many of the holes. The greens are big and some of them are even two levels.
---
Indian Canyons Golf Resort
1097 E Murray Canyon Dr
Palm Springs, CA 92264
(760) 833-8700
indiancanyonsgolf.com
Indian Canyons Golf Resort is surrounded by beautiful mountain ranges on three sides. The scenic views that you will get while you are golfing here are second to none. You will find Indian Canyons Golf Resort snug at the base of the San Jacinto Mountains and in the entrance to the Indian Canyons. Indian Canyons Golf Resort is a course that offers an unparalleled golf experience in the greater Palm Springs area.
The South Course is an 18 hole championship course that was redesigned by Casey O'Callaghan in 2004. It is 6,582 yards long and a par 72. Here you will run into water holes on six of the holes as this course has four large lakes found on the property. As magnificent as these holes are, the true gems are the five different par 5 holes. This course features rolling fairways and mounds in addition to some 800 palm trees that are native to the area.
The North Course is a par 72 and stretches 6,943 yards. It was designed by the well-known William P. Bell and has a rich history. The North Course is a classic design that flows through the canyon region of Palm Springs. You will find thousands of native trees on this course including olive trees and palms.
---
Woodhaven Country Club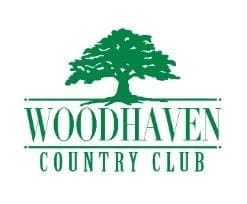 555 Woodhaven Dr. East
Palm Desert, CA 92211
(760) 345-7636
woodhavencc.com
Welcome to Woodhaven Country Club. This is one of the hidden desert gems open to the public. This course was designed with spectacular mountain views, gentle rolling slopes and narrow fairways that will challenge most golfers for 18 holes.
Woodhaven Country Club gives you a slightly easier start to your day with a par 4 that plays 361 yards. This hole is straight forward and gives you a nice little warm up hole that you can use to conjure up some confidence for the rest of the round. After that, you start running into some more challenging holes including the 5th hole that measures 263 yards and is a par 4. Be careful with this hole as many big hitters try to drive this hole, but it is easy to push your ball into the water.
The signature hole on this course is the par 3, 165 yard 6th hole. This is a hole that carries over the water. It is said the water can obscure your view of the pin so you need to be careful on this hole. The 17th hole gives the golfer water troubles as well. This hole is one of the two par 5 holes on the course and plays 500 yards from the back tees.
There are many other fun holes on this course and in order get the full experience, you are going to have to visit for Woodhaven Country Club for yourself.